About MailBluster
Send first-class emails at the least cost. Unlimited subscribers & 62k emails at $0/month. MailBluster is the most advanced, reliable and cost-effective email marketing software in the world. It's so capable; you can send promotional emails to millions while keeping every single email entirely personalized.
Pros
"I have been using MailBluster for more than 2 years and I am impressed with the easy, intuitive and straight forward usage of it."

"This is an awesome software. I have started using this software about 5 months back."

"The Speed of work was the fun part and i loved it."

"It was a fun loving Experience to the journey of this platform."
Cons
"There are no big issues to mention here. There were some features that we needed, and we requested for them."

"But sometimes I get troubles with cleaning the bounced emails."

"We had one problem with the send rate but it was fixed very quickly."

"The time to import a database is long (up to 15 min for a ~25K list), segmentation options are a bit too limited. Can's export reports in a single spreadsheet."
What is MailBluster?
MailBluster is an email marketing software that enables you to reach your target audience, test campaigns, and and optimize marketing strategies. It provides a drag-and-drop email composer that helps you create engaging, informative, and professional emails. It also allows you to add custom fields and attachments to your emails. MailBluster helps in subscriber management. You can add, delete, and unsubscribe users in bulk to increase your efficiency and productivity. MailBluster also provides bounce and complaint handling to help optimize your email lists. MailBluster allows you to implement list segmentation, which can further help you tailor your emails to your users based on what messages they opened. It provides API integration so that you can connect the platform with your other marketing systems.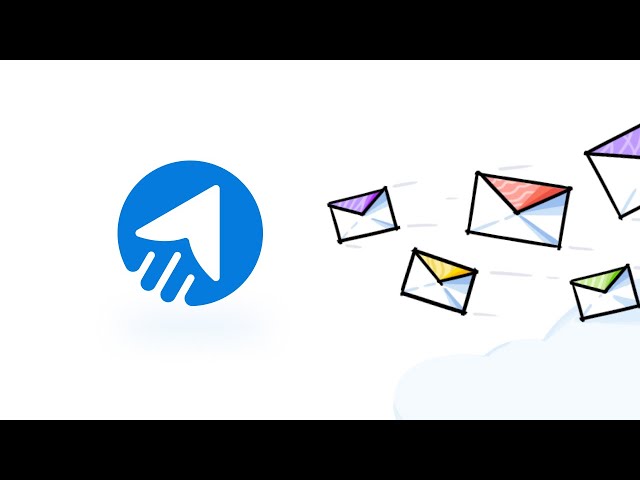 What is MailBluster and how does it work?
MailBuster is a first-class email marketing solution, using which enterprises can forward millions of promotional emails to their clients in a personalized manner. The software can be used to generate dual variants of an individual campaign and monitor their effectiveness in terms of parameters like conversions or clicks, open rates and more. Further, enterprises can also schedule their email campaigns as per the time zones of their individual subscribers, eliminating unnecessary disturbances. List segmentation feature within the particular, enables business houses to target or re-target their subscribers based on their buying habits, browsing techniques or more. Real-time detailed reports offered by the software, help organizations monitor the open, bounces, click and lead conversion rates of individual emails. MailBuster also comes with a drag and drop tool of its own, which can be used to generate responsive HTML newsletters and schedule professional-looking marketing campaigns. The software features high deliverability rates, custom fields, developer API, and the facility to add, edit or delete subscribers.
MailBluster Benefits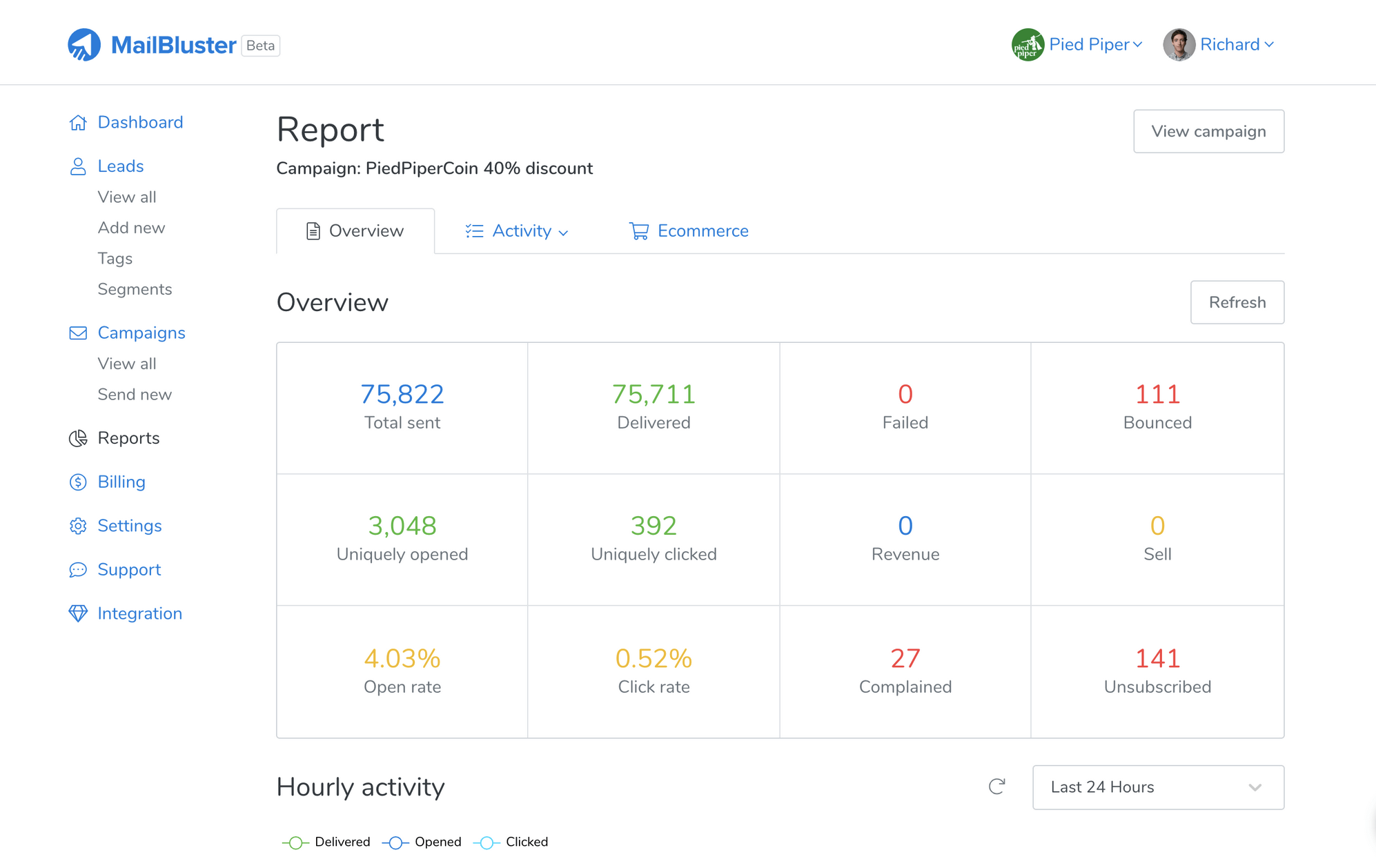 The main benefits of MailBluster are targeting tools, email composer, and tracking and reporting.
Targeting Tools
MailBluster helps you reach your target audience through its targeting tools. It allows you to create different variations of your email marketing campaigns and evaluate the efficacy of each through A/B testing. This tool bases the results on email opens, clicks, and conversions. Additionally, MailBluster offers list segmentation, which allows you to target and re-target subscribers according to their activities. You can also use the timewarp delivery tool to ensure that you're delivering your emails in accordance with your subscribers' timezone.
Email Composer
MailBluster provides a drag-and-drop email composer. You can add action buttons, link social media accounts, and attach files and media to your emails. You can also customize the font, margins, and coloring, among others. MailBluster enables you to preview your emails and ensure their quality on both desktop and mobile. It uses Amazon SES to send your emails, which ensures high deliverability.
Tracking and Reporting
MailBluster employs Amazon SNS to track the delivery and activity of your emails. It collects data like opens and clicks, which is then converted into actionable analytics that you can use to optimize your lists and your email marketing strategies. MailBluster also visualizes eCommerce conversions, bounces, and complaints through charts.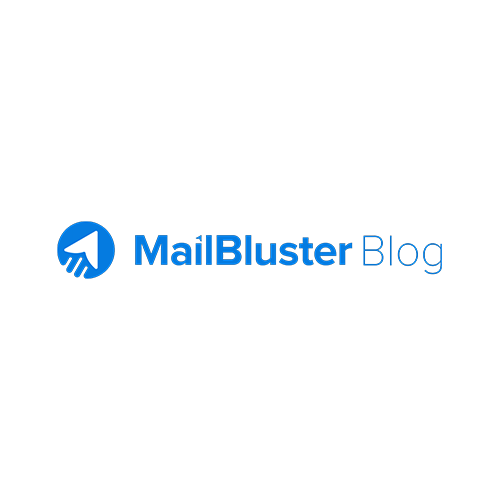 MailBluster features
Main features of MailBluster are:
List Segmentation
A/B Testing
Timewarp Delivery
Tracking and Reporting
Email Composer
Personalization Tags
List Imports
User Management
Custom Fields
Attachments
API Integrations