What is Marketing 360?
Get everything you need to manage and grow your business all from a singular platform create your account today to explore the platform and compare plans and pricing.
Marketing 360 is a cloud-based marketing platform suited for entrepreneurs as well as small and midsize businesses. This solution allows organizations to run social media advertising campaigns, conduct search engine optimization (SEO) programs and analyze digital marketing performance. Marketing 360's UXi websites feature helps users create web pages branded web pages that include call-to-action buttons. In addition, the system provides website templates that can be customized and edited with the help of drag-and-drop functionality. Marketing 360's Natural Listing Ads feature helps users manage organic search results by tracking keyword volume and ranking. In addition, it analyzes competitors' SEO performance with the same keywords and shares real-time reports providing organic conversion rates. The Social Targeting Ads let organizations to segment and target clients on the basis of social details such as age, gender, location and interests.
How Marketing 360 works
Marketing 360 is a cloud-based aggregated service platform best suited for SMBs and large marketing enterprises. The marketing software solution allows users to create and manage social media advertising campaigns, perform search engine optimization (SEO) on their business websites as well as assess their digital marketing performance.
The platform's UXi websites module enables businesses to design and build brand web pages that are optimized for search engines, mobile and user-experience. They come with call-to-action buttons and other components that make your pages more responsive and engaging to your visitors. Moreover, Marketing 360 offers a library of website templates that are customizable to fit your brand image. And they can be edited using a very user-friendly drag-and-drop system.
Instead of just focusing on basic web design and SEO solutions, Marketing 360 goes beyond what a typical marketing platform offers it users. The software solution comes with a myriad of products incorporated into their marketing automation system. These features can be utilized as a single cohesive toolkit that will help to improve the performance of your marketing campaigns and your business website.
The following are some of the key components of the Marketing 360 platform that are specifically designed and deployed to meet the marketing needs of every small- to medium-sized business and global enterprise out there.
• Local listing ads – Get your brand seen by the people who are likely to use your products or avail of your services, whether you're target market covers just your neighborhood, your city or your entire state.
• Madpush – An excellent and secure alternative to standard communication channels like SMS or chat. Madpush allows users to communicate and collaborate more effectively, regardless of their location.
• Madshot – If you are the type of business that relies mostly on screenshots to provide tutorials, support and training for your customers, this product will help you putout high-resolution screenshots quickly and easily.
• Natural listing ads – A companion piece of the local listing ads module, natural listing ads allows you to optimize and improve your ranking in organic search results on some the major search engines like Google, Yahoo! and Bing.
• On-demand services – If you just don't have the time to manage your own marketing campaigns or optimize your web pages for Google, you can lean back and let Marketing 360's team of experts do the heavy lifting for you. From content writers to web designers and other creatives, Marketing 360 has you covered.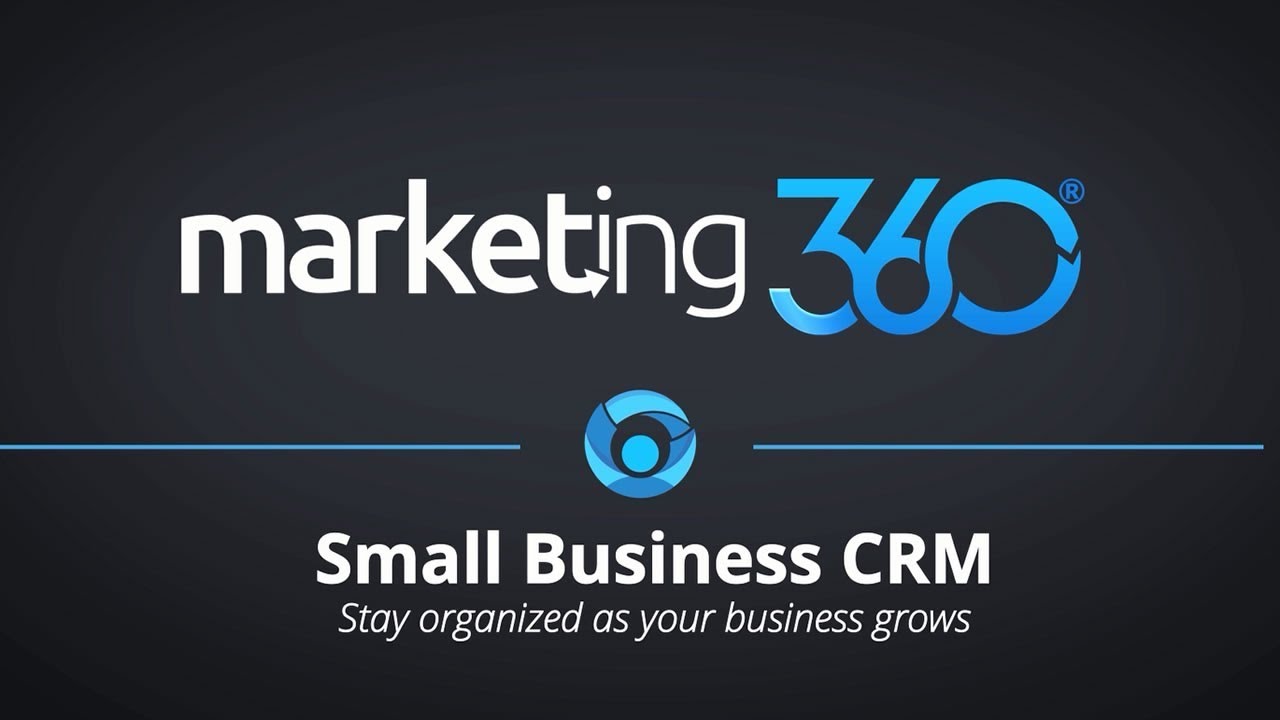 • Retargeting ads – Follow your leads and prospects across the web and gain valuable insights as they research products and services provided by you and your competitors.
• Small business CRM – Get a good customer relationship management platform specifically designed for small businesses, allowing you to maximize every customer contact. Marketing 360 keeps the CRM tool under one platform along with their other marketing automation solutions and services, resulting in a more streamlined workflow.
• Social targeting ads – When doing social media outreach and marketing, it's important that you have a reliable platform for optimizing all your social media marketing campaigns. Marketing 360's social targeting ads module allows you to target users with similar profiles to those who are already loyal customers of your brand.
• Top placement ads – A marketing tool that allows businesses to get found quickly and easily by having their ads placed on top of paid search results.
• Top rated local – This feature allows companies to leverage online reputation management to secure their brand and elevate their business to the next level.
• UXi/Websites 360 – Take advantage of professional web design techniques and technologies to build appealing and highly responsive web pages that caters to your target visitors and matches your brand image perfectly.
• Marketing 360 – The flagship product. This is the platform that brings it all together and transforms individual marketing solutions into one cohesive system that is easy to use, reliable and highly functional. It is a comprehensive marketing solution that essentially provides everything a business needs to market their brand, products and/or services.
The benefits conferred by Marketing 360
The marketing process can be quite expensive, a bit intimidating and undoubtedly time-consuming. This is why most small startups with very limited budget stick to basic marketing methods to market their business. But even though Marketing 360 isn't exactly one might consider a cheap marketing automation solution, it is highly however highly accessible to most small businesses when it comes to the overall cost.
Many of the features and capabilities provide by Marketing 360 allow you to streamline your marketing processes, save time and money while increasing your business sales and overall revenue with minimum investment. And in most cases, when you outsource your business marketing needs to a reputable service provider, you can see clear results and a huge bump on your ROI.
The marketing automation platform itself is a remarkable piece of software. It has built-in software solutions that are essential to a company's day-to-day marketing processes and they are all practically easy to use. No specialized training or technical expertise required. Even the least experienced or tech-savvy individual who has minimal experience in marketing automation software and CRM solutions can manage the system in no time.
The marketing solution, the CRM software and the website platform are all well-developed and highly intuitive, resulting in a lot of businesses and organizations using Marketing 360 and many of its products on a daily basis.
Marketing 360 also has dedicated executives with a team of marketing experts ready to lend a hand to customers who want to outsource their marketing to a more experienced and highly adept team of professionals. They help you manage, optimize and execute your marketing efforts and websites so you get the most out of your investment and the best chance of success.
Pricing
With a wide range of software solutions and services they provide and the equally large number of businesses the company serves, Marketing 360 is still surprisingly within reach of most small businesses when it comes to pricing. But make no mistake—even though they offer affordable pricing, their product is by no means a one-size-fits-all software solution. On the contrary, the platform is highly customizable to fit the needs of each individual customer.
The Marketing 360 software solution costs about $395 a month. It also has extensive marketing consultations. If design services are all that you need, it will take you back around $2,000. Custom-tailored website design, on the other hand, is priced anywhere between $3,000 and $20,000+, depending on the complexity of the design.
But if you go for the provider's six-month marketing commitment option, you will get the website design service for free. The pricing for their SEO services is based on a number of individual business aspects, while the social media marketing package starts at $595 per month.
You may visit the Marketing 360 official website for more details about their products. For additional info on their pricing options, you may contact their sales team directly. Free trial is available for some of their marketing software solutions.
Pros
"They have been more than helpful in trying to understand our company and get the best tools to make our company successful. The reps have been such an asset in making our company more successful."

"They are a great company, very good at what they do. They offer great insight into marketing strategies and I couldn't be more happy with them."

"My overall experience was really great. With having a smaller business they helped me try and figure out the best way to market my business to try and reach out and help me gain more customers."

"Lots of features, data and analytics, looks very nice, creates great reports."
Cons
"I have two other friends that I referred that are very upset with their experiences and even cc'd me on their emails to their sales person and account manager to express their frustrations."

"Lack of results, lack of creativity, lack of support."

"I might as well took 9,000 and lit it on fire and thats the same I got from spending it on these guys. They also probably have over 800 reviews to drown out all the "real" reviews they get."

"I've spent over $8,000 with them and I have received maybe 3 bad leads, and some poor excuse for content. They sometimes don't even respond to my emails."