What isKeap?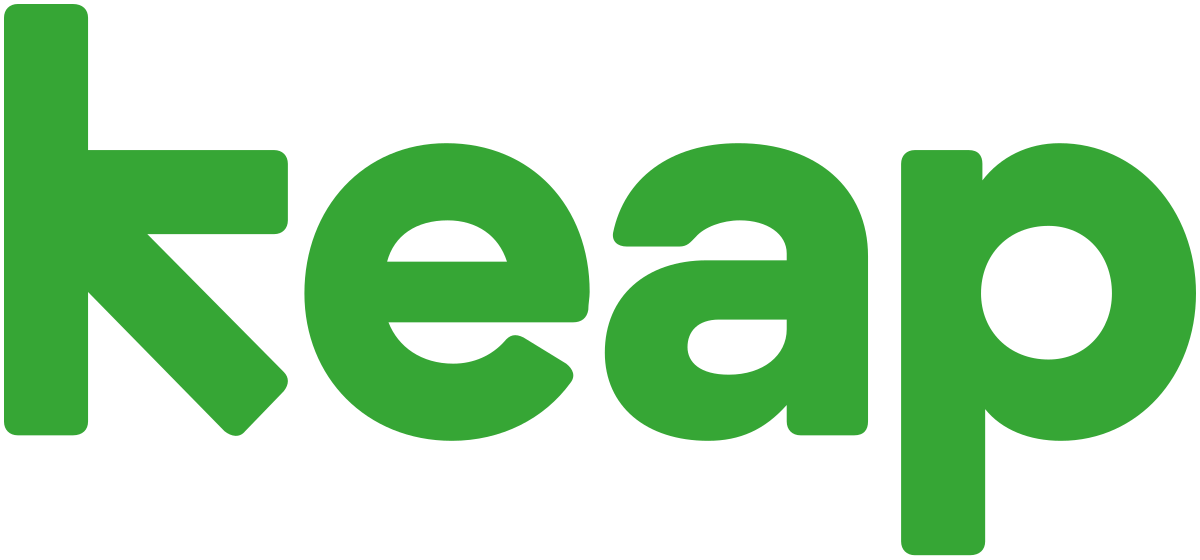 Keap (formerly Infusionsoft) is a cloud-based sales and marketing solution that offers customer relationship management (CRM), marketing automation, and e-commerce functionalities in one suite. Keap helps small businesses across various industries streamline sales and manage customer experiences. Users can segment contacts, track customer interactions, send emails, as well as run campaigns with personalized communication triggers based on emails…
Keap is an all-in-one CRM and sales & marketing automation platform designed to grow your business. With Keap, you'll easily capture, organize, track, and nurture all of your leads to increase sales and revenue. To ensure your success, Keap also offers expert coaching, in-depth training, outstanding support, and a dedicated community of entrepreneurs.
Why We Chose Keap for Ease of Use
Keap is a simple all-in-one CRM platform with sales and marketing automation features that are easy to set up and use. The platform is designed to grow your business, with the assumption that you're not necessarily an expert in the sales pipeline or CRMs. After starting with a pre-built sales pipeline template, you can automate emails, notifications and tasks with automatic triggers for when you move a deal from one stage to another. Keap helps business owners measure success effectively, with analytics and reports for list growth, email marketing performance and revenue trends over time.
Keap stores all of your customer contact information and activity in one place. All of your interactions with a contact are automatically added to their account for quick review by anyone on your team. You can organize information by category or chronologically to get the context you need at a moment's notice. From the contact dashboard, you can quickly call, text, email, book an appointment, process a purchase, add an invoice and much more with one click. You can also segment your contact list by groups to easily trigger automated actions based on a group member's activity.
Pros
"The capabilities of this software are amazing. Once you have an understanding of how it works, then it can do amazing things for your business."

"It had amazing features which had those purchasing the product rave about it."

"Really a great tool for automations that can scale across multiple channels and online // offline. When it is running right, it's super effective."

"I really like that you can convert clients more efficiently and effectively by sending targeted follow-up messages."
Cons
"The one problem with the software is that it is a beast of features and I can easily get lost in the minefield."

"You know that they suck when they have to change there name so they can try and rebrand themselves but at the end of the day they are still confusionsoft."

"It essentially has no (easy) pipeline management. Cancellation and rude customer service experience."

"Customer service is horrible. I wanted to cancel BEFORE my next billing and they said that I had to schedule a call before I could cancel which is ludicrous."
You get sales and marketing automation in one easy-to-use platform.
All Keap plans include access to a customer success manager, U.S.-based phone support and 24/7 chat support directly from the Keap app.
You can automatically collect and score leads for a more efficient sales process.
Many of the available software integrations require a monthly fee.
The free data migration process is limited to your contacts, 10 items and one landing page.
Contact-based pricing means your monthly base price increases as your contact list grows.

Usability
Keap is in the top tier for its usability, which is why we selected it as our best pick for ease of use. You can set up the system on your own in as little as 20 minutes, and each plan includes a dedicated customer success manager to ensure you get the system up and running smoothly. When you reach a new feature for the first time through the CRM dashboard, you'll find helpful video tours that walk you through the capabilities. Beyond adding a new pipeline or using other CRM features, you can select from the premade templates that are easy to customize to suit your needs. Keap makes automation simple while maintaining a personal touch by helping you send the right messages at the right time to leads and clients who engage with your content through emails, forms and social media.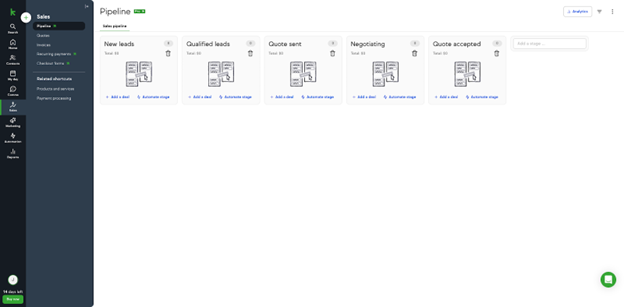 Keap FAQs
Is Keap free?
No, Keap is not free. However, a free 14-day trial for the Pro plan does not require a credit card. You can upgrade to the Max edition from the app at any time.
Did Keap buy Infusionsoft?
Infusionsoft rebranded as Keap in January 2021. According to the company, the new name is meant to represent the grit and passion entrepreneurs use every day to grow their businesses.
Where is Keap's headquarters?
The all-in-one sales and marketing platform company headquarters is in Chandler, Arizona. Keap (formerly Infusionsoft) was co-founded by Eric Martineau and Scott Martineau in Mesa, Arizona, along with the current CEO, Clate Mask.