What is vcita?
vcita is a cloud-based, all-in-one business management solution designed especially for service-based micro and small businesses. Entrepreneurs and small business owners from different industries use vcita to manage their time, money, clients and marketing, all from one place. From collecting payments to managing clients, scheduling appointments to sharing documents and much more, vcita has all you need to organize and grow your business.
Designed especially for small business, vCita makes running your business a breeze: >> Easily keep track of your interactions with customers by keeping notes & viewing clients payment history from a friendly dashboard. >> Manage your billing in no-time by sending branded estimates, invoices & receipts. Send automated payment reminders to avoid late payments. >> Look like the big boys: create sleek email & SMS campaigns. Empower clients to schedule an appointment via a client portal.
Features
Calendar Management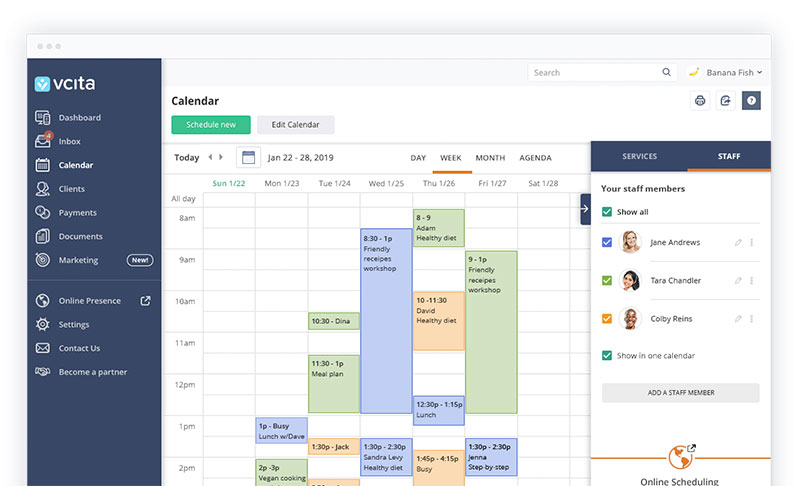 vcita allows users to see their appointments from any device
It integrates with Google Calendar to sync social and work calendars
Users can opt for a booking widget on their website or Facebook page
Users can insert a scheduling link into their email or Google My Business listing
If users do not have a website, clients can book from the vcita landing page
Clients can book 24/7
Instant Scheduler
The Active Engage feature and contact forms offer instant scheduling options.
Event Organizer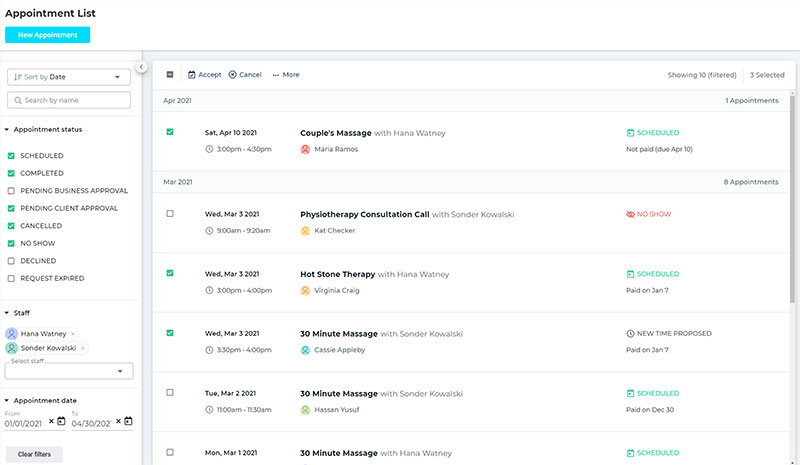 Schedule one-time events or recurring events
Customize confirmation emails and registration forms using the online scheduler
Facilitate scheduling for invitation-only or public events
Send updates to all registered attendees
Request payments
Active Contact Form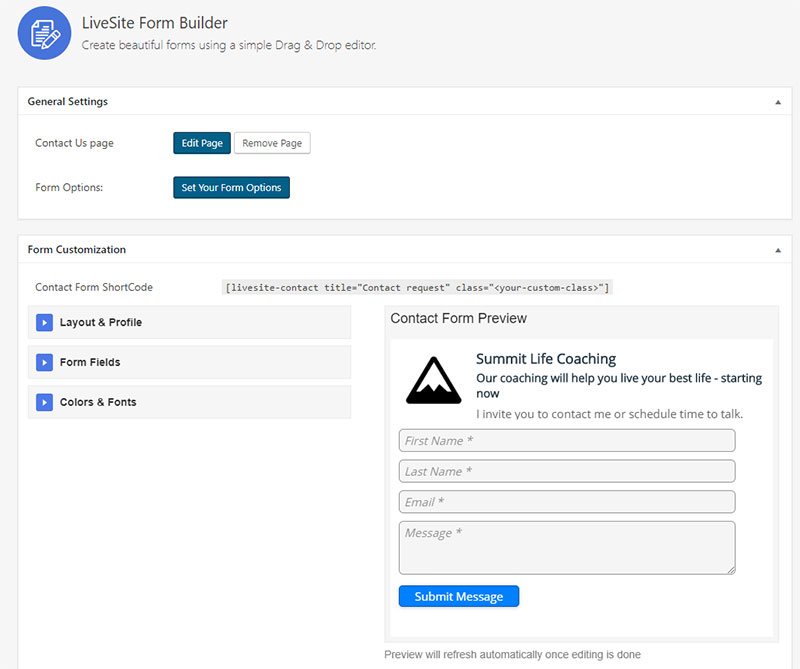 vcita actively approaches your website visitors. It invites them to make contact, leave their details, or set up a meeting.
Customer Relationship Management (CRM)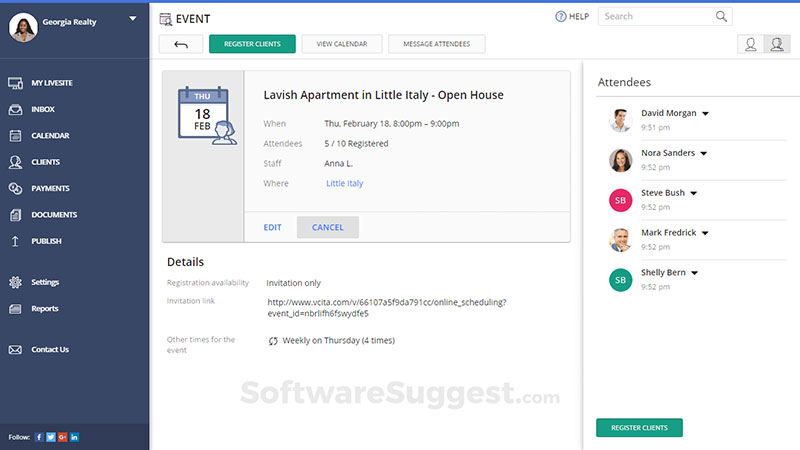 Store and manage contacts in one place
View client histories including appointments, conversations, invoices, etc.
Invite customers to book appointments
Easy collaboration with your team
Auto-reminders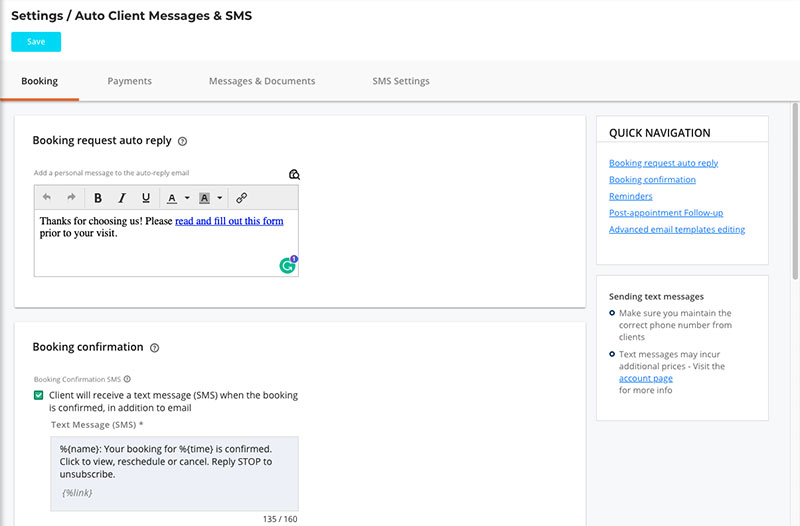 Cuts time spent on sending out manual reminders
Automated reminders promote an efficient workflow
Remind yourself, team members, and customers about important deadlines or important appointments
Cut no-shows by 50%
Self-service Client Portal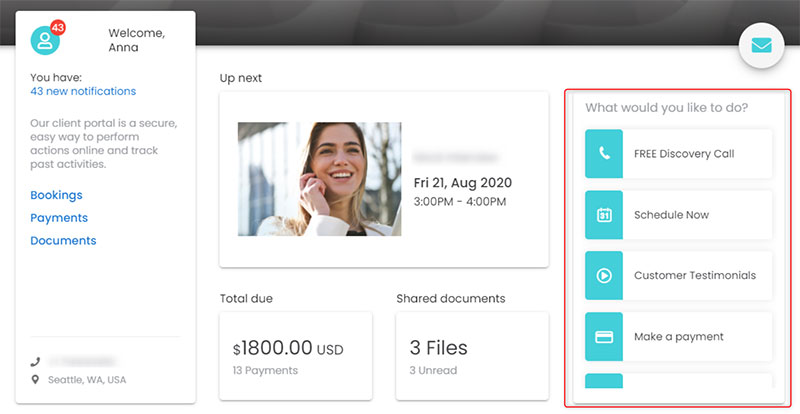 Let clients perform any action from the self-service customer portal.
Enable clients to schedule and pay for appointments
Allow clients to upload and download files
Break free from traditional business hours by giving clients 24/7 access
A friendly dashboard makes sure that every client can use the portal
Add brand colors and a logo
The portal works on every device
Automated Campaigns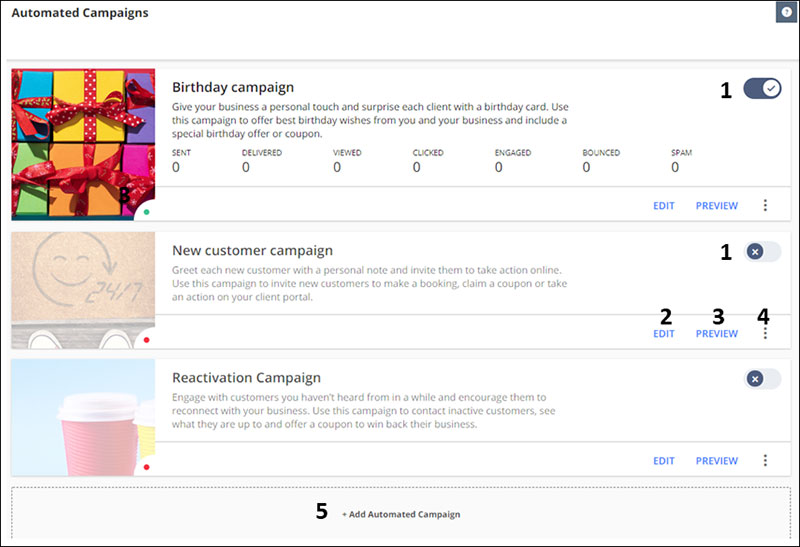 Automated campaigns help those who do not have the time to work on a marketing campaign.
Send automated campaigns to those who meet certain criteria
Create drip campaigns or individual campaigns with three ready-made templates
Send automated email campaigns as a welcome, for a special occasion, or to engage inactive clients
Cross-channel Marketing and Lead Nurture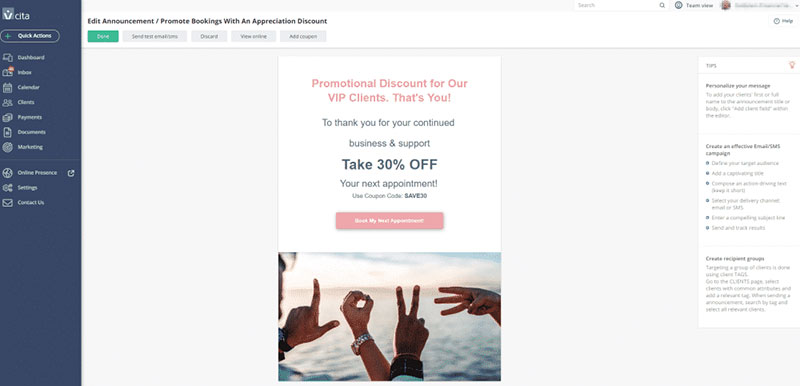 Combine email and SMS to reach more of your clients
Respond to inquiries in seconds with either channel
Provide a consistent user experience, even when interacting with clients from multiple channels
Create beautiful email campaigns in minutes by using templates
Personalize emails
Get great results with SMS messaging
Use call-to-actions
Customizable Invoice Templates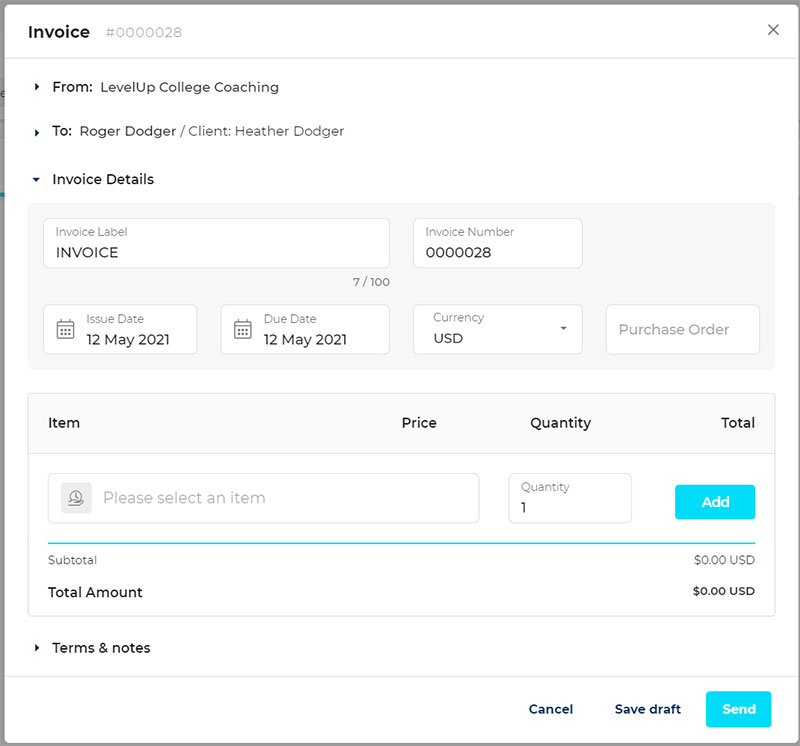 Create viewable and payable invoices
Customize elements according to brand guidelines
Personalize terms of payment
Offer discounts
Let clients pay straight from the invoice
Add company name and logo
Choose your currency
Set up tax rates
Create an invoice from an estimate in one click
Send out a receipt of payment automatically
Send invoices via email or SMS messaging
Flexible Credit Card Processing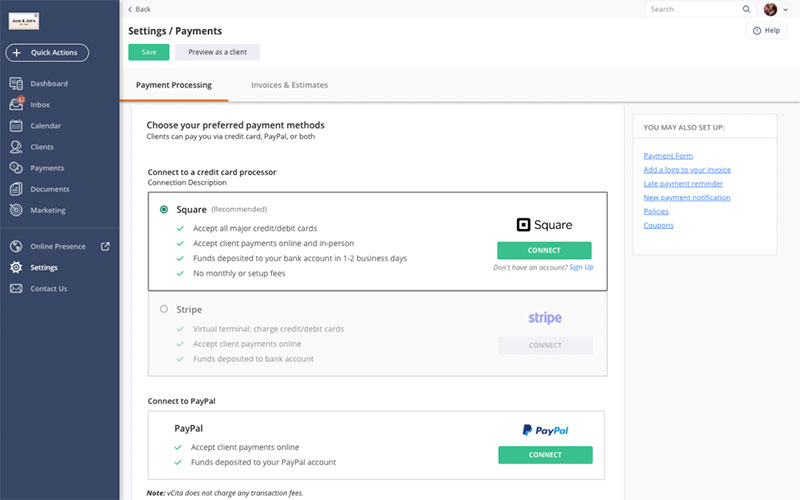 Accept any type of currency or credit card
Receive payments in real-time
Securely refund or charge clients from any device
Set preferred currency
Work with various payment gateways
Accounts Receivable Automation and Data Drill-downs
vcita displays every customer transaction and interaction in a timeline
Allow all team members to see booked appointments and completed appointments
Reporting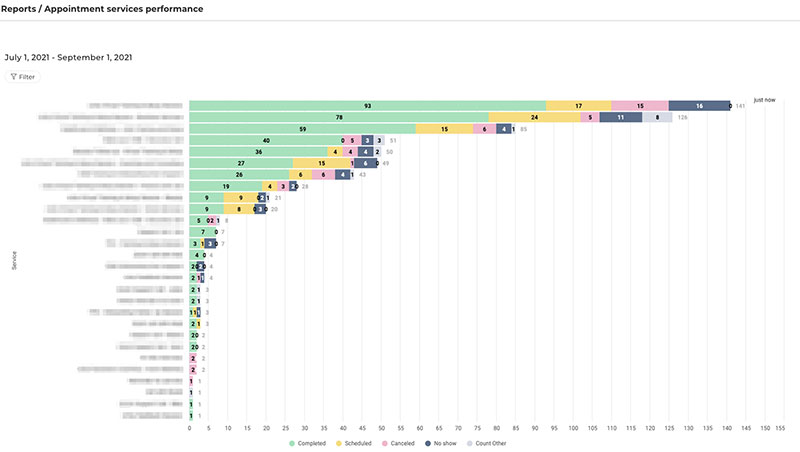 Track your marketing and advertising efforts efficiently
Track email and SMS opens
Track payments
Integrate with Google AdWords, Google Analytics, and Google Calendar for more comprehensive reporting
Integrations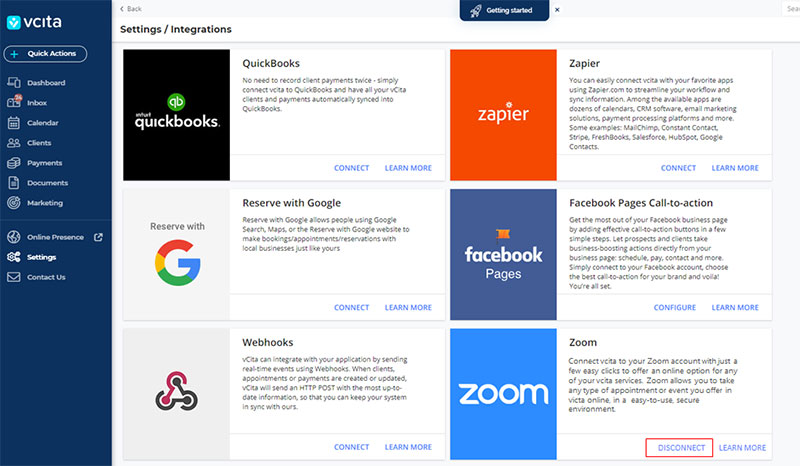 Google Calendar
QuickBooks
Webhooks
Zapier
MailChimp
Constant Contact
GoToMeeting, plus about 1,000 more apps
Utilize widgets to capture leads through social media platforms
Mobile App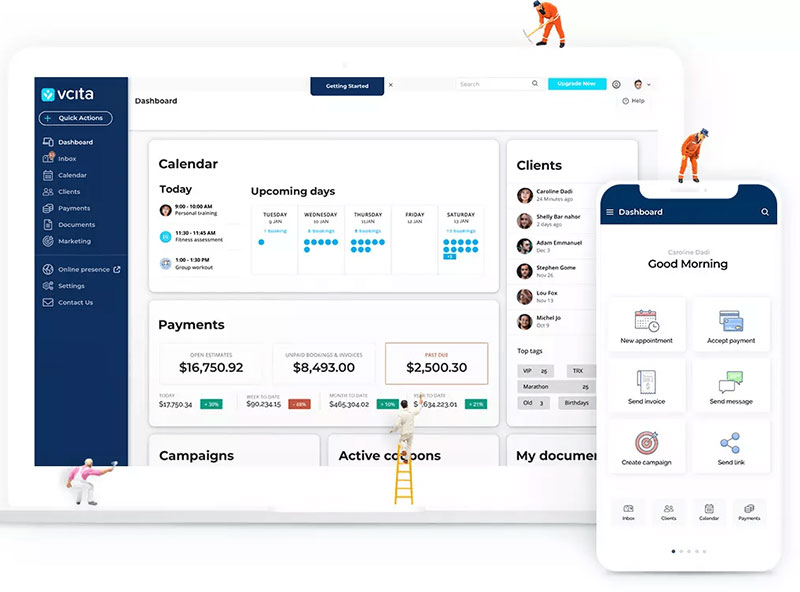 Have instant access to all prospect/client communication
Access your business calendar
View and edit notes
Send appointment invitations
Accept payments
Share files
Convert your client portal into a lightweight app
Prices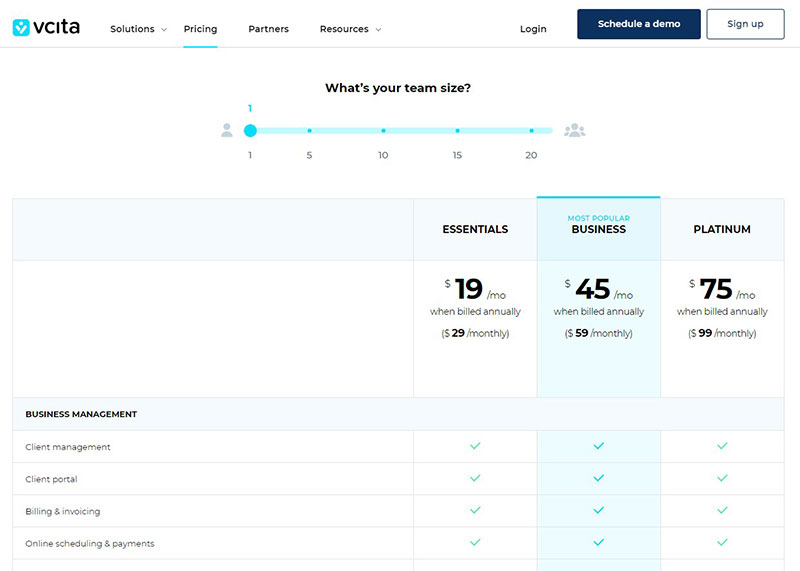 vcita offers different packages on a functionality-based subscription model. It offers an Essentials package, a Business package, and a Platinum package.
Of course, the Essentials package offers the most basic features. With each subsequent package, there are more features included.
The Essentials package costs $19 a month if billed annually. This package is for a one-person team or a solopreneur.
Companies with two team members or more will have to purchase either the Business or Platinum package. The prices of these packages increase according to the number of members on a team.
Let's compare the prices:
1 Person Team:
Essential package = $19 a month if billed annually
Business package = $45 a month, billed annually
Platinum package = $75 a month, billed annually
2-4 Person Team:
Business package = $65 a month, billed annually
Platinum package = $91 a month, billed annually
5-10 Person Team:
Business package = $117 a month, billed annually
Platinum package = $164 a month, billed annually
11-20 Person Team:
Business package = $196 a month, billed annually
Platinum package = $274 a month, billed annually
The Essentials package enables online appointment scheduling and payment processing.
It does not include email and SMS marketing campaigns. Also, users will have to pay for a set-up and installation session.
The Business package provides email and SMS marketing, client tags, coupons, analytics, and more. But it does not include automated campaigns.
The Platinum package includes all the features and is best suited to larger teams. Users can have up to 5 logins and will receive priority customer support.
Customer Support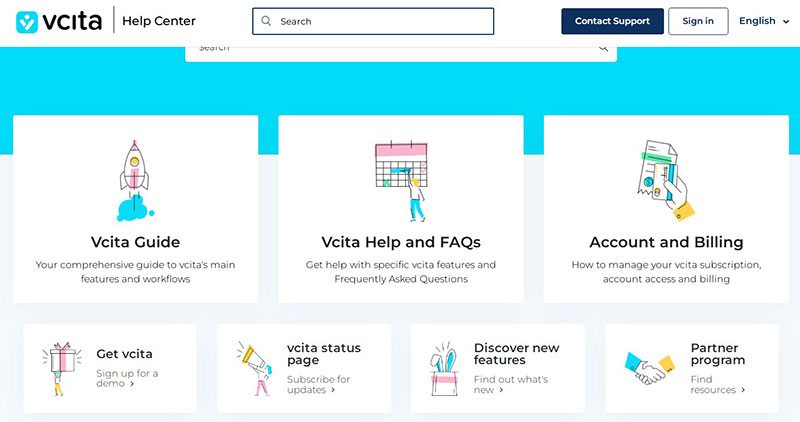 The customer support that vcita offers depends on the package that you buy. The Essentials package offers email support and users can purchase a session to help with set up.
The Business package comes with email and phone support. The Platinum package features priority support.
There are some other sources of help:
Video Tutorials: These are available on YouTube and cover a variety of topics
FAQ: There is a well-organized and comprehensive FAQ section on the website
Blog: A dedicated blog offers information on a variety of subjects
vcita Reviews: Cons
Invoices must be paid by one person. You cannot forward them for payment.
No visual representation of the sales pipeline.
vcita does not offer regular monthly retainer billing of clients. However, the recurring invoice feature comes close.
Even the messages you have read will show as unread.
Users cannot attach multiple documents to a single message.
With the cheapest plan, users do not receive HIPAA compliance. So if you are using it to manage a health clinic, you will need to select a higher-priced plan.
vcita Reviews: Pros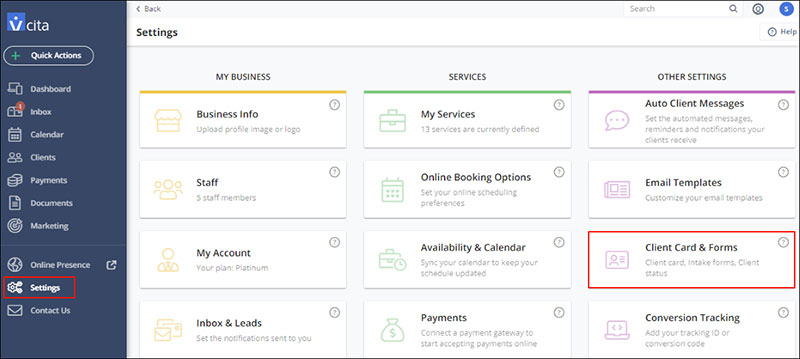 vcita streamlines the online appointment booking process, saves time, and increases revenue.
It offers enough marketing automation and reporting for a small business.
vcita helps you get new customers and keep existing clients.
It is a complete solution, from contacting clients through to payment.
The self-service customer portal is a useful resource for clients and businesses alike.
The client portal enables a business to be accessible 24/7. It provides an online presence and reflects a professionalism that inspires confidence.
Client tags make for quick and easy contact management.
Client cards gather all essential prospect information in one place.
The lead capture and CRM-driven cross-channel nurture functionalities are easy and powerful.
Payments are smooth with automatic payment reminders, scheduled invoices, and contactless payments.
Native Zoom integration works directly with appointment booking mechanisms, CRM, and message automation.