Mailup Email Marketing Overview
MailUp a Marketing Automation platform that supports Email Marketing and SMS Marketing. Its email marketing platform is a powerful, scalable, and integrated marketing solution for creating quality relationships with customers. It is suitable for marketers and agencies and e-commerce companies to engage with their customers and run effective email campaigns.
Mailup automates cross channel workflows with easy to use drag and drop interface. It provides advanced segmentation filters to send the right content at the right time to each recipient. It supports guaranteed delivery with high reliability which is best in class. Mailup integrates with external databases, CRM, ERP, business intelligence systems.
Mailup allows to create professionally designed email campaigns that are optimized for mobile and tablets. MailUp is one working platform for all marketing activities related to Email, SMS and Messaging Apps. It supports sending upto 200 high quality SMS per second. With dynamic fields, user an personalize SMS based on contacts' activities, interests and personal information.
What is MailUp?
Cuspera Reviews
10 buyers and buying teams have used Cuspera to assess how well Mailup Email Marketing solved their Email Marketing needs. Cuspera uses 1830 insights from these buyers along with peer reviews, customer case studies, testimonials, expert blogs and vendor provided installation data to help you assess the fit for your specific Email Marketing needs.
Products and services
Thanks to three editions of the platform (Web, Pro, Enterprise) and the pay per speed pricing, MailUp can meet the specific needs of mid-size companies and large multinational corporations. Here are some key features of the platform:
BEE email editor: the drag & drop editor integrated in the MailUp platform to create impactful email and newsletters. All the campaigns created with BEE are responsive, fully optimized for displays on smartphones and tablets.
Marketing automation tools: MailUp provides advanced features to send personalized campaigns automatically: MailUp workflows allow companies to set up an automated and personalized email series based on the recipients' activities, with simple drag & drop operations.
Statistical reports: Statistics to analyze the data and plan future strategies. Advanced reporting to see all the results of the emails, updated instantly and sorted according to different criteria: reports per recipient, per message, per device and geographical reports.
Landing page editor for email and SMS: A drag & drop tool to create landing pages optimized for mobile in just a few steps. Each design element can be refined: from their background to the call to action. The editor also lets marketers shorten the landing page's URL and track all clicks.
The MailUp email and SMS delivery platform combines email marketing and automation tools with SMTP relay for transactional emails and plugins for e-commerce, CRM, and CMS systems.
Review types
Product Reviews
Left by users to comment on the quality and reliability of a tried out purchase, these are the reviews par excellence. These comments refer to what your company sells, and not to the value of your brand. Even if they don't address your brand directly, they directly affect the trust that the public places in you—hence your sales.
Customer experience
This type of review is more generic and related to the overall quality of your work. This includes the structure of your ecommerce (which reflects on the shopper's UX), your customer support team, the organization of your warehouses, your delivery speed, your responsiveness, the quality of what you sell, etc.
Therefore, these reviews directly affect your company reputation, as well as the level of trust with your customers and leads.
Comments and mentions on social media networks
Another kind of review involves your community's and customers' mentions on their or your social media channels. These may recommend or advise against your brand or products. This type of review is very powerful, both positively and negatively, due to its high public resonance—which is hard to control. In this case, the advice is to constantly monitor your brand's mentions on social media networks. If they're negative, then intervene promptly with a moderate, kind language. Stay open to dialogue and try to understand the reasons for the user's disappointment.
How to include a review in an email
Welcome email
Welcome emails are meant to introduce yourself to the new subscriber and show your Unique Selling Propositions, brand values, and top products.
The inclusion of reviews as a related topic (without taking away from your brand presentation) is a great way to:
show new subscribers that your products/services are appreciated and effective
prove, through the example of other experiences, that the new subscriber's trust is well placed
increase your brand reputation with evidence of guarantee and trust in what you sell
Cart recovery email
Abandoned cart recovery emails are for inviting an interested user to finalize a purchase. Previous purchasers' reviews of the product that appeals to the user make the message so effective in stimulating the recipient and facilitating the purchase.
The evidence of user appreciation for the product will help your prospect complete the conversion. How can you resist the urge to buy when everyone recommends exactly what you want?
This email from Casper is a great example: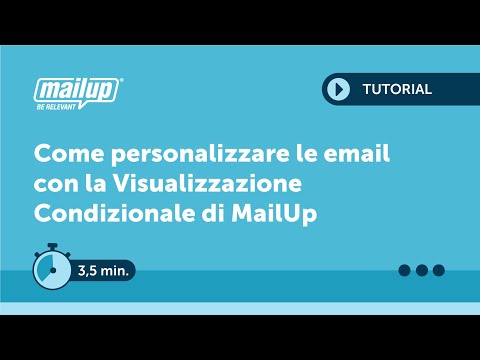 Launching a product or service
Include testimonials from your community when launching a new product, service, program, or initiative. This will generate trust in your brand's quality while shedding more light on your news.
In this case, remember to use reviews as an accessory. They shouldn't take space and the focus away from the message's core, which is your new launch. This example from Duolingo let's you see how to best position reviews in this type of email:
Turn the review into a header
Replacing the title above the fold with a review has added a great touch of creativity in this example from Everlane. This strategy fully catalyzes the recipient's visual attention on the comment that opens the message.
This gimmick isn't by chance. The message is intended to present one of the brand's best-selling, top product. Introducing it with a review is consistent, effective, and original.
Product showcase
A further type of message fits the inclusion of reviews for increasing sales: the traditional brand showcase of products and services.
Forget the old carousel of images and prices. It'd be more original presenting your products along with shopper reviews or evaluation scores, as in this case:
Besides increasing sales potential, this will also display the offer range of your products and services. This means advertising content that the recipient may not have been aware of.