About Vero Workflows
Vero is a customer messaging platform that helps marketing, engineering and product teams manage customer experience. The solution enables users to Primary features of Vero include real-time event stream, customer segmentation, profiling, email automation, email scheduling, template management, data warehousing, reporting, visual editor, send per time zone, liquid content, A/B testing, conversion tracking, and more. The platform offers HTML templates allowing users to upload, edit, and organize email designs for marketing campaigns. Vero comes with an API and integrates with third-party applications such as Segment, Stitch, Webhooks, Snowplow, and Zapier. Pricing of the product is based on a monthly subscription and support is extended via email, phone, and documentation.
What is Vero Workflows?
Vero's messaging platform helps you use and manage real-time data so you can create a better customer experience. Send email and push notifications that drive customer engagement and increase revenue. – Trusted by leading brands, including Monzo, Unsplash, Helloprint, about.me, Tidal. – Global support team offering 24/7 support. – Unlimited messaging from $49/month.
Pros
"I love Vero and will continue to use and recommend your service."

"My favorite part about Vero is how flexible it is for developers. You simply send up events, and Vero basically takes care of the rest."

"This is by far the best customer success team I've worked with in email marketing. Not only do they respond within the hour, but they have a solution to my problem within the day."

"The workflow is very clean and easy to setup. You can leverage multiple options to push your messaging."
Cons
"Pre-made email templating is limited, but if you know what you're doing with HTML templates, it is of no impact."

"It's okay, would only use if I had no alternatives."

"Poor performance – when you look at other modern marketing tools, having to wait for data dumps, for segments to load and be calculated (especially when they are only a few thousand in size) is crazy."

"This can cost a marketeer manual work if there are many campaings that need to be manipulated individually."
 Benefits of Vero Workflows
• Track and store event streams in real time using Vero's API or Segment integration.
• Enable the entire team to model event data and generate segments without touching code.
• Design and schedule advanced email workflows, collaborate on content, and understand every interaction.
• Deploy and track campaigns at scale using Vero or a choice of email delivery provider (Mailjet, Sendgrid, Mailgun).
• Get detailed reporting on every email campaign including data conversion results.
What is Vero and how does it work?
Vero is a futuristic marketing software, helping out businesses to get access to a variety of messaging tools that can be used to reflect the true picture of the integrated products in real-time. Rather than syncing data, Vero is capable of getting access to data, directly. Whether it is stored in Airtable or in a data warehouse like Snowflake. Further, simple drag and drop template designs integrated within, make it easy for businesses to create attractive content without writing a single line of code. Also, if users have their own HTML templates, they can import them within the platform and edit those using Vero's HTML editor. A Workflows feature equipped within, helps businesses visualise their customer based messaging experience, besides creating and updating customer-specific journeys in real-time. The particular feature also includes a visual canvas that enables users to build any event-driven messaging scenario as per need. These messaging scenarios help businesses onboard new users, increase engagement and improve user retention.
Vero Description
Multi-channel messaging tools that help product and marketing teams communicate seamlessly with customers. Our marketing automation software makes more of your customer data to send personalized multichannel messages to customers. Vero is easy to use and frictionless. In minutes, you can get setup and send your first message. No complicated integrations or scripts. Pricing that adapts to your needs. You pay for the messages you send, not the subscribers you keep. Our drag-and-drop editor makes it easy to create high-impact messages within minutes. You can create workflows based upon customer activity, automate decisions, and send messages across multiple channels using a visual interface. Send one-to many broadcast email campaigns to anyone on the list. Ideal for announcements, newsletters, and events. Use dynamic segmentation and recurring newsletters to power weekly summaries, daily updates, lists of your most recent products, and more.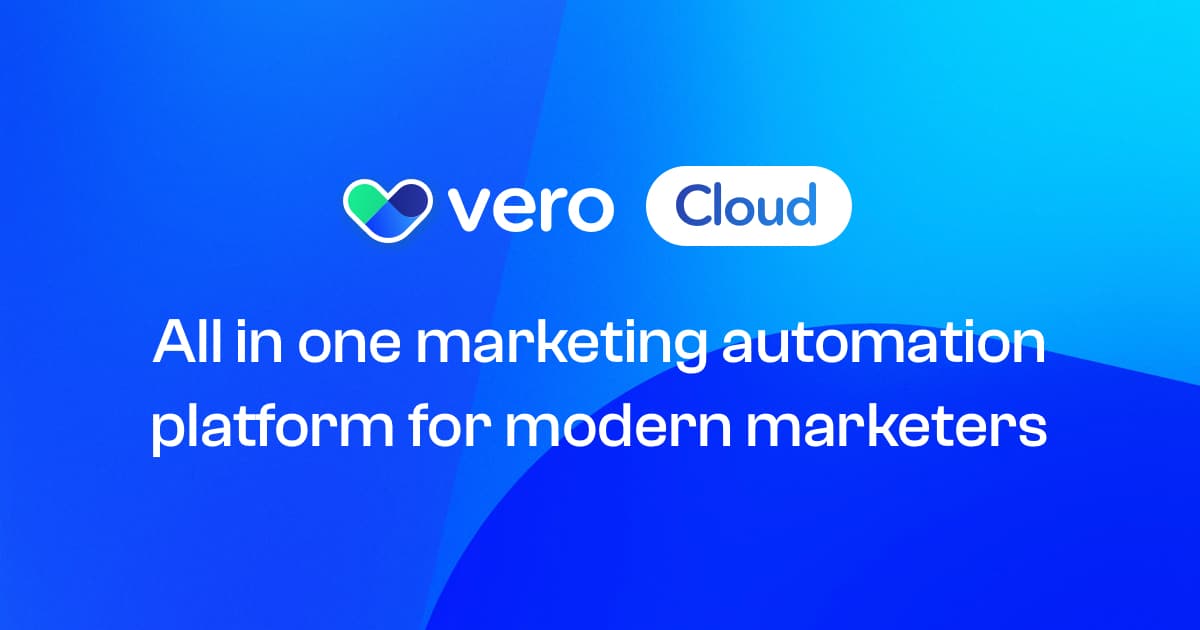 What do you like best about Vero Workflows?
Its was very intuitive and allowed me to easily craft and send messages across platforms to boost product sales. We interpreted it with our email system to allow quick follow ups.Review collected by and hosted on G2.com.
What do you dislike about Vero Workflows?
I didn't like that some of the integration features did not work as smooth as I would have liked.Review collected by and hosted on G2.com.
What problems is Vero Workflows solving and how is that benefiting you?
We are able to hit better interactions and sales targets as well as keeping customers informed with new products etc. our sales improved a lot since using Vero for our campaigns