What is Capital Number?
Capital Numbers are an award-winning Digital Transformation and Engineering Firm offering end-to-end software development solutions to Enterprises, SMEs, Digital Agencies, and Startups worldwide. We are ISO 9001 and 27001 certified with 700+ experts working full-time across multiple delivery centers and offices in India, US, and Australia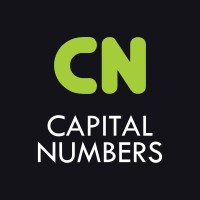 About CAPITAL NUMBER
Capital Numbers was founded in 2012 by our three co-founders who sought to create a software and custom application development company that offers technical solutions for real-world business problems.
While many companies at that time did just that, our founders committed to serving clients better, knowing that talent, transparency, good work ethics, and honesty make a company great, but only when employees are empowered, respected, and cared for.
That assumption allowed the company to deliver custom development projects for 24 countries, growing to over 700 employees.
Why Choose CAPITAL NUMBER
You get a skilled developer, hand-picked from our in-house team, who works for you eight hours a day, five days a week .
We are a team. So we do not impose any limit on working longer hours, or working on weekends, etc.
You get ten hours' worth of extra hours every month, which you can use in various ways..
Your developer will be actively supervised by a Project Coordinator to ensure the we are delivering the work as you expect us to do.
If there are issues and challenges, our management team will always offer a resolution or advice.
You get ten hours of extra time on top of the 160 hours that the developer will work for you. Extra hours matter because it is natural that on some days, we will need to work longer hours or even work during the weekend to support your business.
Your project leads will have more than ten years of experience on a large variety of projects.
This is a member from our senior management. You'll be able to contact them on Slack, Hangout, Skype, Whatsapp, etc. The fact is, things don't always go according to plan. Anyone can make a mistake. The question is, how fast can we offer a resolution?
The answer is that your success manager will do whatever is needed to get the job done. Sometimes, it may mean replacing the developer. Other times, it may mean involving our CTO to oversee some aspects of the development directly.
DescriptionWith all sorts
Since this WordPress-powered website contains massive amounts of data, the client needed an experienced tech partner who could help them with data capture and engineering. The client was already facing problems extracting high volumes of data from disparate sources. So, they were looking for a knowledgeable partner who could consolidate data from varied sources and bring them together into a single solution or a data warehouse and then ultimately present it to the end user. We worked towards moving data from varied sources, like CRMs, third-party lists, mobile apps, etc., to the target database systematically using custom logic.We didn't move data from these sources to our target database in bulk because that would cause latencies. Instead, we moved data in batches, which ensured a streamlined migration.