What is FINE?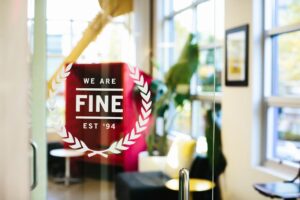 FINE is a brand agency. But for us, branding has moved far beyond slick logos, flashy sites, and clever campaigns. It's a deep process of building value, based on values. It starts with the core reason a company exists, then permeates everything you do about it. Brand-Led Business Building™ helps us engineer companies (including our own) by aligning Vision, Operations, Expression, and Traction to create the kind of business people today truly buy into.We are FINE. An agency for the digital age. We connect brands with customers in the places people connect today. That means the many services that combine strategy, design, and technology: Strategy & Consulting, Websites & Digital Destinations, Content & Digital Marketing, Brand Activation, Data & Content Systems. From Fortune 500 to start-ups, we've helped companies who want to lead industries like wine and spirits, hospitality, consumer technology, banking and finance, make friends and create brands that stand out in a cluttered marketplace.
FINE Digital Media is a full service Digital Marketing and Social Media Agency. We specialise in website design, digital brand development and social media marketing.
About Fine
Headquartered in Oregon, FINE is a full-service digital branding agency that combines strategy, design, and technology to create visual brand identities. With 3 decades of experience, the agency helps brands across many industries establish an online identity via custom design solutions. The FINE team specializes in website design, copywriting, search engine optimization (SEO), and more. With these services, FINE aims to drive brand awareness and build business value.
FINE designed and developed a website for Canyon Ranch, a major health and wellness company with four locations and over 1,500 services. The website was embedded with location options for users, robust visuals, product descriptions, and a dedicated "Our Team" page. The result was an increase of 113% in organic traffic and 84% in organic revenue.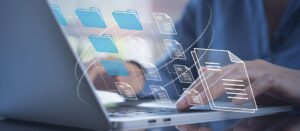 Why Choose Fine
FINE helped L.A. Burdick Chocolates, a US-based chocolate brand, redesign its website and improve its product strategy. FINE's team of experts worked to revamp the L.A. Burdick Chocolates website and added elements such as commerce categories, custom menus, and product images. FINE's work resulted in an increase of 81% in traffic (YOY), 187% in transactions (YOY), 47% in conversion rate, and 64% in organic traffic.
FINE worked to reshape the brand identity of Nelson Global, a leading engineering and manufacturing company that delivers clean and sustainable solutions for companies in the United States. The FINE team transformed the company's digital presence by redesigning existing content and adding animated segments, compelling visuals, and other elements to the Nelson Global website. This work resulted in a stronger reflection of the company's core identity, values, and capabilities.
A brand is how a company differentiates itself from its peer brands. A brand can be thought of as the personality of the company, communicated through an identifying mark, logo, name, tagline, voice, and tone. Some of the oldest and most recognizable brand names in automotive, toys, and food and beverage have been around for decades, with some surpassing more than a century of consistent and recognizable branding.

There are three main types of brands, including company/corporation brands, product brands, and personal brands, which apply to individuals. The rules of brand marketing apply, regardless of type. Now that we know what a brand is, let's talk about how to create a brand marketing strategy.