Intouch CRM Overview
Intouch CRM is a sales and marketing system that brings business tools to give one-stop shops to manage and grow business, eliminating the need to use multiple systems at a high cost. The platform has integrated web-based CRM, email marketing, database and task management designed for small businesses. This helps to close more deals and grow business.
InTouchCRM enables to store contacts safely in the cloud, in other words, the team can access them from any place, at any time for optimum collaboration. Users can nurture prospects and communicate with customers on a regular basis with InTouchCRM's email marketing software. Lead nurturing process is facilitated by InTouchCRM's integrated webforms. InTouchCRM's text message marketing enables to send personalised texts to prospects and customers, using any data from the available contact list. It creates automated marketing campaigns, custom surveys.
InTouchCRM's integrated calendar allows the system to set important, automatic tasks & reminders. InTouch is the ideal platform for any small business to become more organised, save time and increase sales.
What is InTouch CRM?
InTouch CRM is a comprehensive web-based platform combining email marketing and CRM capabilities. The platform includes email campaign creation, reporting, SMS marketing campaign creation, contact database management, autoresponders, marketing surveys, and so much more. It combines all of these functions to make a powerful CRM and email marketing solution at reasonable price points. InTouch CRM is targeted to help small and medium enterprises (SME's) manage their marketing and sales operations. Through smart automation, users will be able to rest assured that processes will be executed accurately and efficiently. Menial tasks can be outsourced to the computational power of the platform so that more time can be dedicated to smarter decision making. Moreover, smart analytics and reporting capabilities included in the platform also contributes to making better decisions as well. The platform comes with a full technical support whole year-round. Furthermore, there are no contracts when subscribing to InTouch CRM. You can change your plans fitting to your needs. There are a free version and a free trial offering for paid versions. In this way, you can try the platform first before committing to it.
What is InTouch CRM?
Email marketing and social CRM solution for small businesses. Includes survey tools, sales pipeline, and text messaging capability.
Best For
Small to medium sized organisations who want to store information about key contacts and customers and then communicate professionally through email & other marketing media.
InTouch CRM features
Main features of InTouch CRM are:
Email marketing
Web forms
Social media management
Collect Data and Segment
Follow-Up Automation
Text messaging
Campaign Reporting
Tasks to Power Follow Up
Reporting
Contact management
Survey tools
Capture new Contacts and Leads
Calendar and tasks
Customer support
Lead & pipeline management
Automated campaigns
Web Forms
Email List
InTouch CRM Benefits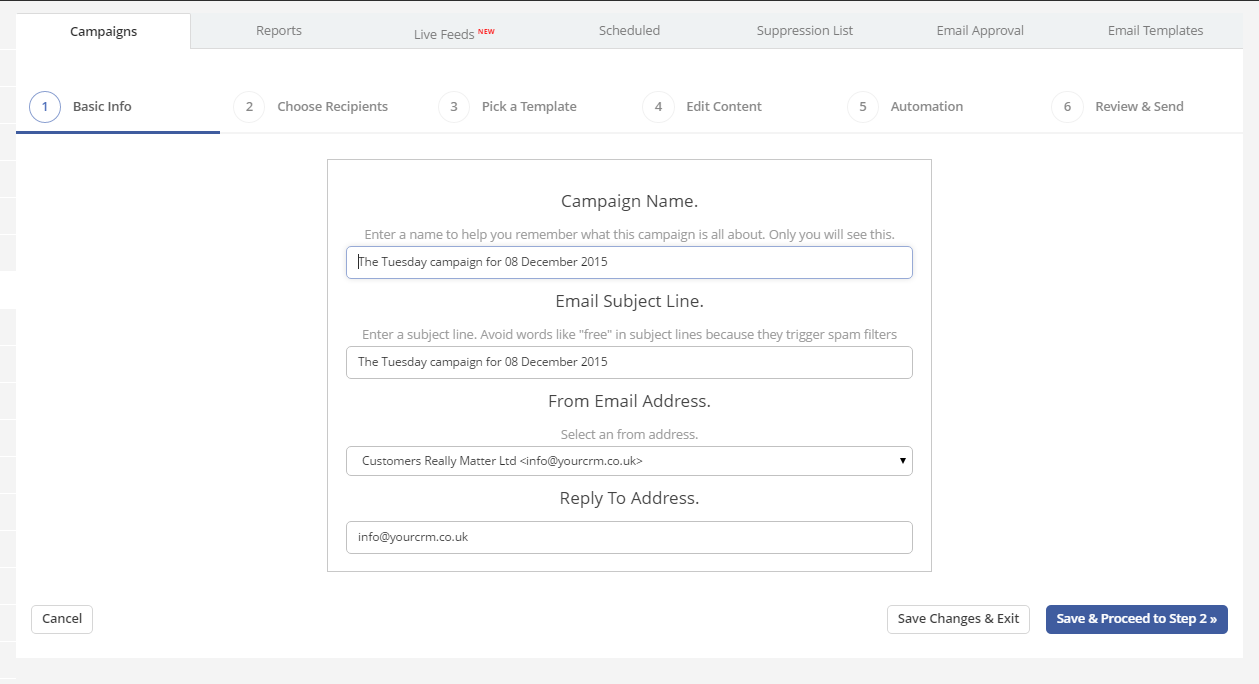 The main benefits of InTouch CRM are its comprehensive features, intuitive interface, and good pricing plans. Here are the details:
InTouch CRM is trusted by thousands of SMEs around the world. It is a go-to platform used in managing and automating sales and marketing processes. It is praised for its powerful features, intuitive design and, also very important, is its friendly price points for its plans.
Users enjoy the comprehensive and integrated setup of the platform where it seamlessly blends CRM capabilities and email marketing features. Conventionally, companies use two separate systems for CRM and email marketing. With InTouch CRM, they can now execute operations under one digital hub. Features include calendar sharing, email marketing, social feeds, contact management, sales deal management, online surveys, text marketing, and mail merge for the company's printed documents.
The platform is mainly used by small and medium companies as it has been specifically designed for them. The InTouch CRM team understands that the brand of marketing practiced by large companies does not scale well or even carry over to smaller ones. So, this led them to design a platform that caters to smaller companies with different requirements. Thus, the platform promises good value; powerful tools that are more than enough for small companies at very reasonable prices.
Even so, InTouch CRM does not skimp on features and capabilities. It has the best functional features of a CRM system and the core capabilities of an email marketing system. Its complete version is only priced at $47 per user per month. This is like the entry price for other systems out there. Moreover, it offers a 14-day free trial and also a free version to get you acquainted.
All in all, InTouch CRM is something that SMEs need to consider and try for free. Many companies out there using the system call it a real steal.
What do you like best about InTouch CRM?
It is a sales and marketing agency which provides a solution for increasing your company sales and they will also tell you how to do marketing for your own company
What do you dislike about InTouch CRM?
They charge you for all this work they are doing for your company plus it may work good for a time but their is no guarantee for longer time period that your company will grow
What problems is InTouch CRM solving and how is that benefiting you?
In Touch CRM solves the problem of sales and marketing for your company by providing you a solution and techniques how to increase your company revenue by decreasing the expenses
Pros
"Managing contacts through Groups is easy and Email Nurture Sequences are excellent, to highlight two."

"My company has used intouch CRM for several years now, we are pleased with it so we now recommend it to our clients."

"Good ability to document without check boxes. It is convenient to be able to have summaries in sections versus having to click boxes."

"The team at InTouchCRM are absolutely brilliant at responding to queries and helping us get the most out of the CRM."
Cons
"Some of the templates sometimes get a little challenged but crikey if that is all I can find to complain about…and in truth, it is a minor issue."