Marsello Overview
Marsello is a Retention Marketing software that enables targeted marketing to increase customer retention and sales with a combination of data-driven automation, email, SMS, and loyalty programs. It is built for Retail and eCommerce businesses and integrates with Point-of-Sale and eCommerce platforms. It can be used in businesses of all sizes.
Marsello features include Email automation, Loyalty program, Email campaigns, SMS Campaigns, Forms, Feedback collection, Reports and Behaviour based customer Segments.
The Email automation feature includes pre-designed email flows with optimal automation settings that can be customized. The Loyalty program feature enables automatic rewards for loyalty points awarded for spend, referrals, product reviews, social media engagement and more. Email or SMS campaigns feature provides pre-built templates or drag and drop email builder for email creation, and enables personalizing with product recommendations and merge tags.
About Marsello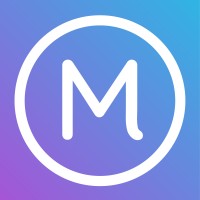 Marsello is your complete marketing suite that's designed to turn window shoppers and social media followers into lifetime customers. With powerful reporting, you'll also see measurable results to prove your marketing works. We've organized Marsello's interface around your customer journey. Start by scheduling social posts and tracking results in dollars. Drive sales with email and SMS campaigns. Increase repeat purchases with smart, marketing automation. Use segmentation to personalize your messages. Increase brand loyalty and referrals with a tiered loyalty program. Manage Google Reviews, feedback and so much more. Get started with Marsello Free (Free plan). It includes all your social media scheduling tools, sales tracking, a campaign calendar, Link In Bio and more. Explore the platform and get familiar with it. If you're left wanting more, upgrade to Marsello Pro and manage all your customer marketing from one place. Smart, measurable marketing is at your fingertips.
Marsello Features
Marsello Free: Social Media Management
Finally, a way to generate and measure sales through social media. And it's free.
Connect your social media accounts (Including Facebook, Instagram & TikTok)
Connect your Bigcommerce account and your POS platform
Schedule unlimited social posts in the super simple visual content calendar
Tag your products and track revenue generated directly from social media posts
See exactly which posts drive the most sales with powerful attribution and reporting
Create & schedule unlimited posts with a visual content calendar
Plan, create and schedule all your social media posts from a single calendar
Drag-and-drop images from your media library to start creating
Get a snapshot of which posts are generating the best results
Organize your assets with a media library
Import, organize, edit and share assets directly from your Marsello admin
Tag media with keywords to make them easier to find, and;
Learn what's working best with comprehensive revenue tracking
Turn followers into customers with a customizable link in bio tool
Drive traffic to your website from Instagram, Facebook & TikTok
Manage all of your links from a customizable landing page
Help your social followers buy or learn more about your products
Marsello Pro: Marketing Suite
Everything you need to sell more and increase customer loyalty. Track and measure all your marketing and sales across multiple channels and sales locations, in-store and online.
Loyalty & Rewards Program

Motivate repeat purchases, referrals, and social activity with a custom loyalty & referral program that runs on autopilot across all your sites.
Marketing Automation

Keep customers coming back with pre-built email and SMS automations to create specialized interactions with your business.

Email & SMS Campaigns

Send professional emails with data-driven email & SMS marketing. Add product recommendations, merge tags, and dynamic discounts to drive action.

Segmentation

Leverage your customer data with robust segmentation that can be used for email, SMS and other campaigns.

Google Review Manager

Generate feedback from delighted customers with automated Google Review requests. Manage and respond to reviews with ease.

Pros

"I love Goody as a customer reward app as it offers good easily redeemable loyalty rewards."

"I am growing in loyalty and already seeing bounce back from customers. Has the ability to target customers on time since last visit."

"Took time to help me through every single step. Wants to help me grow my business, she seems to love her job."

"Surprised by the ease of application, immediate enjoying benefits."

Cons

"If ever there is or was a problem I know I can talk to someone on the phone or via chat immediately. I've never been treated like a 'stupid user."

"I don't really have anything at this time to complain or comment on."

"Our machine occasionally is telling people they need to verify their email before redeeming however they have already done this, also when it freezes it is frustrating for customers."

"I've had some rare instances where some emails failed to send."