About eWay-CRM
The best CRM Add-in for Outlook, also available as a web app and on iOS / Android. It helps manage Customers, Sales, Projects, and Email Campaigns. With eWay-CRM, you can share your Outlook with your team, track communication history, plan follow-ups, automate company processes and thus, run your business efficiently. The software is also highly customizable – it allows you to create user fields, design form layouts, customize workflows and user permissions.
What is eWay-CRM?
CRM tools within e-Way CRM are integrated with Outlook, allowing for further use and expansion of the system. With this software, marketing is done easily and efficiently because it can assist in creating strategic plans, sending bulk emails, generating leads and evaluation. It also has tools to have successful sales. The CRM, together with Outlook, stores data about the customers and allows users to access them. The software also offers a project management module that allows automation of the workflow. Additionally, assessment of the business performance is possible with the analytics tool available in this software. Professionals can also use it as a web application or via mobile devices. It works offline so employees can track business opportunities and engage with customers, even from remote locations, where the internet is not available.
Pros
"We are confident that this CRM will be a good support to us. We mainly need lead management, tracking and tracing."

"Overall experience is great, the support and help from eWay-team is outstanding."

"The fact that the product is being continually improved upon shows that the vendors are focused, vested and attentive."

"Also, the ability to attribute different parameters to companies and contacts is good and then grouping/filtering based on given criterias helps a lot."
Cons
"Occasional Java related errors which require Outlook restart. Latest version caused conflict with one of my Outlook plug-ins which stopped working."

"It's difficult to setup the automation side and is quite outdated in its look and feel. Categorizing contacts and organizations is a chore and there is not an option to sync between them."

"However, I believe there is a lack of attention to detail with invoices."

"Has a tendency to crash or slow down laptop as infrequent, random times."
Pros of eWay-CRM
eWay-CRM presents a familiar interface since it is a part of Microsoft Outlook. This reduces the learning curve for team members.
The software comes with advanced administration settings to let users adjust the software to specific needs. Users can create custom fields, change permission policies, add drop-down menus.
Cons of eWay-CRM
Additional services for eWay CRM have extra charges.
The software has complicated email campaigns.
Breakdown of core features
Microsoft Outlook integration
With eWay-CRM, users can upgrade the potential of Microsoft Outlook. The solution enables managing customer relationships, tracking projects and tasks, working as a team, dealing with business opportunities, and handling customer communications right from the system. When users convert an email to the lead or project, eWay-CRM automatically captures the contact information and files the email.
Sales management
eWay-CRM records all deals. In addition, it supports the manual filing of deals if the company gets them through phone calls. Through API, using web forms becomes available, too. Users can set the steps needed using workflow, and individual workflow steps automatically generate tasks. The system makes data available to everyone who needs it. Sales reps can convert voice notes to text.
Project management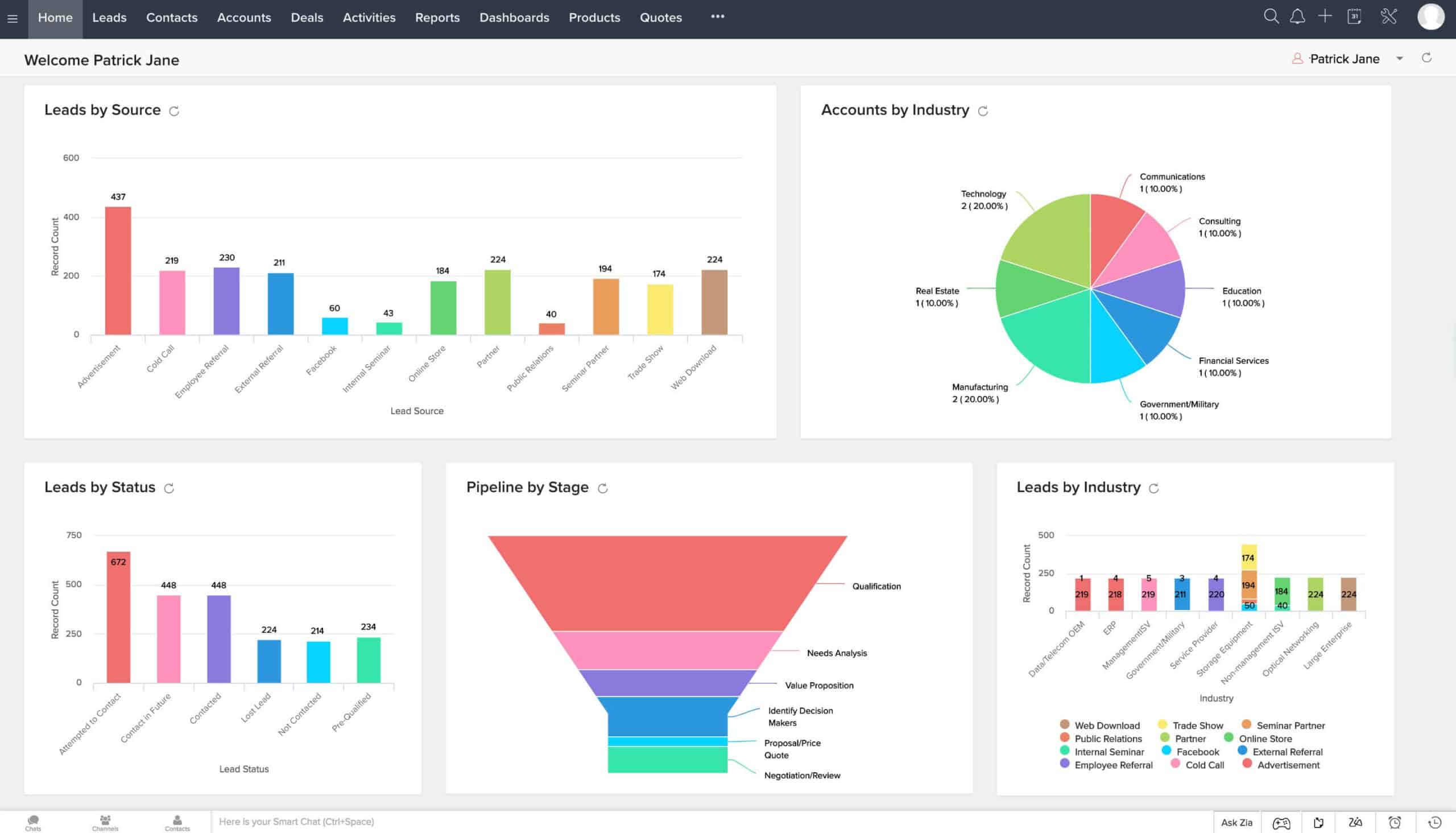 eWay-CRM has a module to track post-sales activities such as jobs, implementation, and delivery. It modifies a lead or contact to a project. The CRM automatically copies all communications from the lead to the project. The workflow feature lists steps the project manager and the team will follow to finish the job. eWay-CRM keeps an eye on important deadlines and milestones, including Communication history, Tasks, Documents, Timesheets, Deadlines, and Budgets.
Marketing module for email campaigns
The Professional Email Campaigns embeds the mass email feature is embedded right in the CRM software. The marketing module is for collecting feedback, tracking responses, and sending attachments. Users can also use this module to link campaigns with Google Analytics, track Unsubscribes, and set up delayed sending.
Alternatives to eWay-CRM for Outlook
Learn more about other CRM software by exploring the following products, or review specific types of CRM software including real estate CRM software, CRM software for small businesses, financial services CRM software, and social CRM software.