SalesNexus Product Overview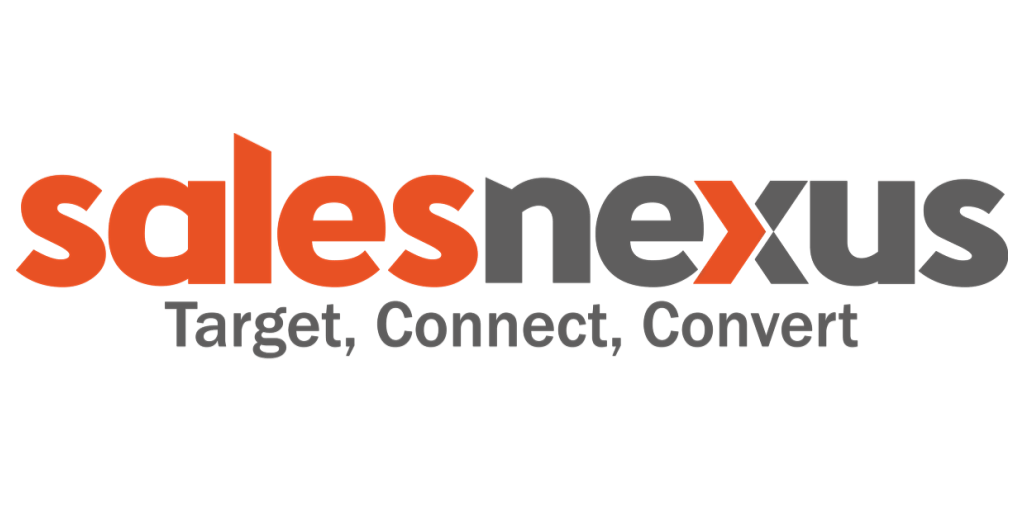 SalesNexus makes online marketing, lead generation, and CRM software. Using one interface, customers can manage all of their companies marketing and content relations, reducing software licensing costs and installation time. SalesNexus can be used by companies in any industry, and currently has large clients in real estate, hospitality, and food and beverage. SalesNexus' online CRM helps companies organize their sales efforts, track internal progress, and collaborate on goals. The web dashboard automatically tracks leads, sales calls, proposals, emails, and more.  Companies can further customize their dashboards to display any metrics they wish. The online CRM calendar reminds sales teams about upcoming calls and scheduled events, and helps coordinate meetings based on everyone's schedules. Contacts can be imported into SalesNexus from either a previous CRM software, an excel file, or most email programs. SalesNexus is also mobile-friendly, and allows users to lookup contacts, schedule meetings, log call details, or add contacts from any web-connected device. Besides their traditional CRM offerings, emailing marketing features are also included. These let companies set up automated campaigns with up to 25,000 emails per month. Custom email templates can be created inside SalesNexus as well, and campaign data is summarized into easy to understand analytics reports. SalesNexus is used by a variety of companies that need on-the-go contact management systems. The Waynesville Inn Golf Resort & Spa, for instance, uses SalesNexus in order to track their marketing results and simplify contact creation while on the road. Office furniture company Rosi Systems uses SalesNexus as well, for their integrated approach to marketing automation and CRM software.
What is SalesNexus?
Automates outreach via email, text/sms and manage sales response and customer follow up. The All in 1 solution for Sales Teams from 5 to 50. Designed by salespeople, for salespeople. SalesNexus is easy to tailor to your unique business processes and allows salespeople to manage more relationships by automating on-going engagement campaigns.
SalesNexus is a cloud-based marketing and sales automation suite that includes customer relationship management (CRM) and marketing automation. The solution tracks pertinent sales information such as calls, emails and where the buyer falls into the sales process and automatically nurtures leads and customers with personalized email messages. Leads and customers receive automated ongoing personalized emails, and salespeople are reminded to call leads and customers via customized workflows and processes. Email campaigns, processes and workflows can be triggered automatically based on user configurable rules. The CRM application has functionalities to list reminders and track scheduled appointments. Scheduled calls and events are listed in a common area, so that managers can know their team's workload at any given moment. Tasks and meetings are synced with Google and Outlook calendars. SalesNexus is available on a monthly subscription basis that includes support via chat, phone, email and an online knowledge base.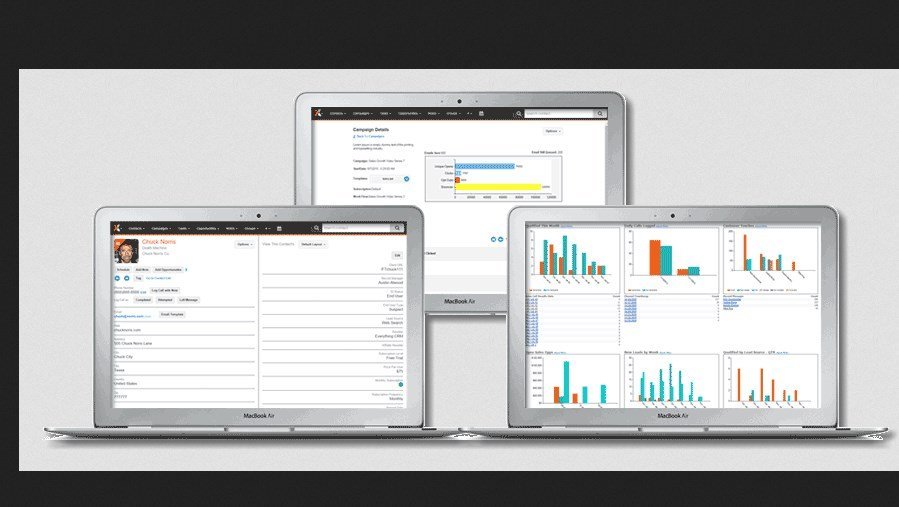 Pricing:
| Plan Name | Monthly Pricing |
| --- | --- |
| Professional | $45.00 |
| Enterprise | $65.00 |
| Automatic | $85.00 |
Pros: User-friendly system that can easily track and manage data. Packed with customizable features. Good customer support.
Cons: The campaign feature needs improvement. The system is cloud-based which could affect workflow when service is down.
SalesNexus Key Features
Fully mobile contact management system
HTML email templates
Unlimited email marketing blasts
Opt-in/Opt-out email lists
Easy importation, export and update of contacts with Update Wizard system
Quick, flexible implementation process with six different QUICKSTART programs
Web lead capture for review of leads generated by search marketing campaigns
SalesNexus Benefits
SalesNexus CRM system has the ability to list all the reminders and also tracks the scheduled appointments that help the sales team members to secure their target. The scheduled calls and events are all listed in a single place; this way managers are able to keep track of the workload of their team members at any time. Moreover, a user can integrate the contacts from various mediums like Gmail and Excel. This ensures that all the contacts are present in the system.
The web-based system of SalesNexus is accessible through any device that has internet access – it can be a tablet or smartphone. The mobile system of SalesNexus logs calls as soon as they are made and also allows users to access the existing contacts. This allows the software to adapt to both the inside of the sales teams as well as the outside.
SalesNexus is easy to customize and you can make it your own in no time. It offers customized a database, and easy and speedy customer support. You can set up tasks for your employees using the software. You can send out email campaigns and also track the success rate of those campaigns. Moreover, the customer service team of SalesNexus is amazing, fulfilling all your needs.
SalesNexus Position In Our Categories
Since businesses have unique business-related wants, it is rational they abstain from adopting an all-in-one, "best" solution. However, it would be hard to come across such a software solution even among widely used software solutions. The rational thing to do is to tabulate the varied important aspects which necessitate analysis like key features, packages, technical skill aptitude of staff, business size, etc. After which, you should follow through the product research comprehensively. Go over some of these SalesNexus evaluations and check out each of the software systems in your shortlist in detail. Such comprehensive product research ensures you keep away from ill-fitting software products and subscribe to the system which delivers all the benefits your business requires in growing the business.