About Maropost
Maropost is a cloud-based marketing solution enabling marketing teams to strategically engage with their audience through marketing automation and analytics. It has proved to be successful for businesses of all sizes across multiple industries. Maropost expands all aspects of customer outreach through channels such as mobile (iOS and Android), SMS and transactional emails, allowing businesses to manage all customer communications in one place. The platform supplies marketing teams with the tools they need to draft, schedule and track communications sent to leads and customers on a recurring basis. The platform's analytics gives users a full 360-degree view of their audience. The analytics engine pulls together web-tracking, audience engagement across multiple-channels, and all customer activities including commerce transactions. Armed with this data, users can tactically segment and personalized campaigns, reaching their customer engagement potential. The solution includes access to 24/7 support from marketing and deliverability experts via phone, email and live chat.
What is Maropost Marketing Cloud?
Maropost simplifies customer engagement with a unified email marketing platform that connects companies with their customers at every step of their journey. Providing a single customer view, Maropost creates personalized experiences across any channel for better engagement and higher conversion. Pairing white-glove service with industry-leading technology, Maropost makes customer engagement easy.
Pros
"For a while we were using one of the competitors, and I wish we switched sooner because it literally changed the way we market our product."

"The Maropost team has been great with ongoing education and management of new features."

"Excellent support – I can always get help via live chat, email, or through our account team. Everyone is very professional and knowledgeable."

"The tool is pretty good for allowing users of all levels of tech know-how to create content and send out campaigns. Customer support is excellent and always available via online chat."
Cons
"Maropost does not easily connect to our CMS, so we have to segment the morning of the emails. Also the visual editor is very basic, and doesn't allow for modules or additional blocks of content."

"Segment rules are strangely worded. Have had a few problems getting conflicting answers from customer support on setting up segments."

"It's hard to add a single contact to a list manually."

"Not only is the software notoriously unresponsive and buggy, but the company's [SENSITIVE CONTENT], [SENSITIVE CONTENT], is rude and unprofessional."
What is Maropost and how does it work?
Maropost is a smart multi-channel automation platform that offers the tools and staff to assist marketers in personalizing their messages, segmenting their consumers, and ensuring email delivery to inboxes. It enables you to send SMS messages, emails, mobile alerts, and unique discount codes, then put your campaigns and content on autopilot to offer an exceptional customer experience at every step of the customer lifecycle. Maropost offers spam checker, deliverability score, and other advanced deliverability technologies to help you increase your inbox rates before you send a message along with thorough reporting tools that make inbox monitoring easier. To enhance conversions and open rates, you can send messages based on prior interaction utilizing time and date, as well as CTAs, offers, and varied visuals. With data-driven email marketing, you can increase email engagement. From dynamic email personalisation to send-time optimization, the platform makes sure your emails don't only get in the inbox, but also produce results for your company. Additionally, you can convert anonymous site visitors into contacts and clients with ease using the Macropost platform.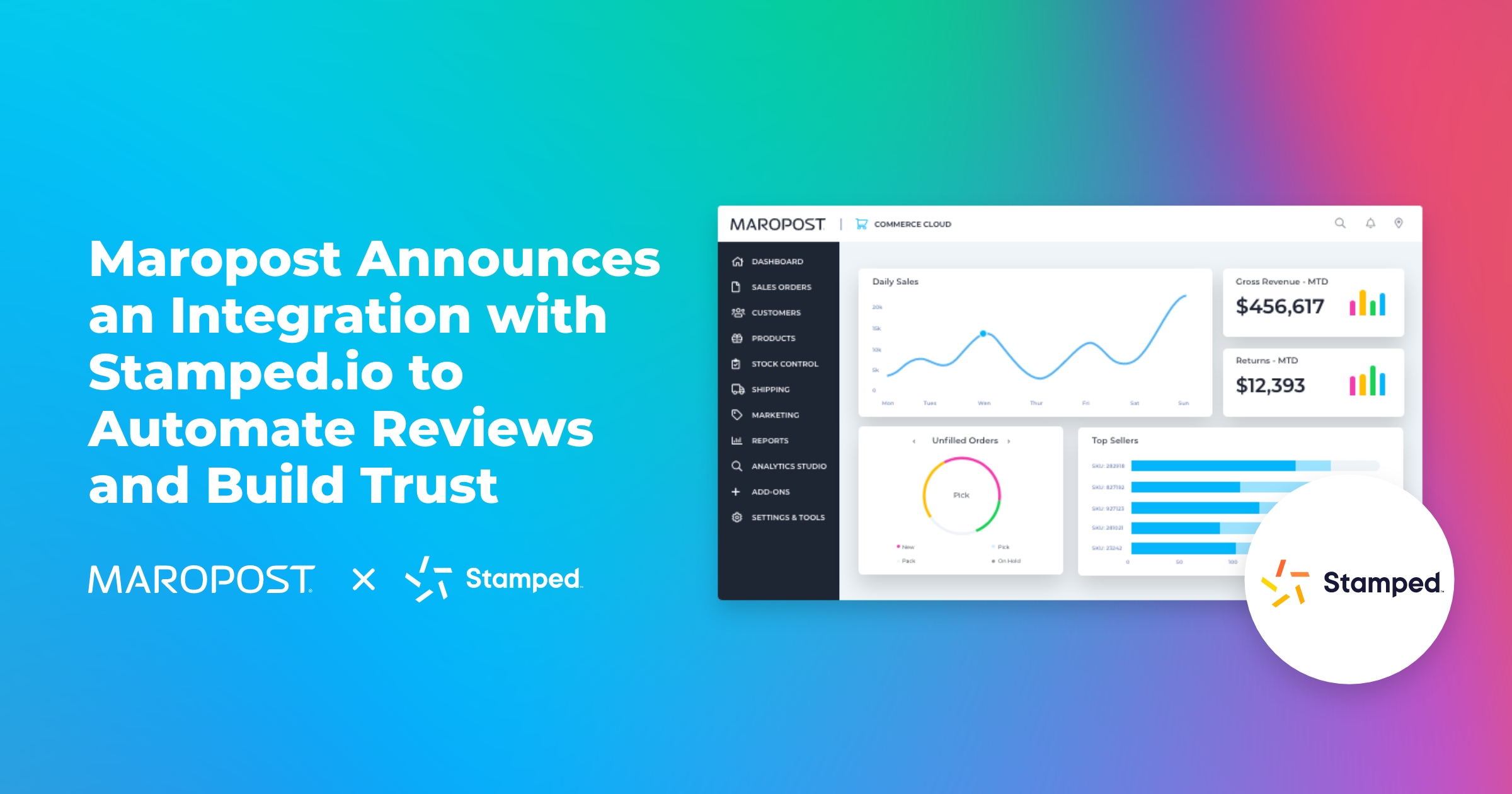 What do you like best about Maropost Marketing Cloud?
I was previously using Pardot and was frustrated with how rigid and clunky the software was, and was not easy to use with the changing of marketing needs. I switched to Maropost and have been able to increase my growth marketing efforts by 25% alone, and that doesn't include the increase in open rates and conversions.
Breakdown of core features
eCommerce
Maropost Commerce Cloud is a B2B and multi-channel solution that brings together eCommerce, inventory management, order management, and shipping labeling. By consolidating the key components of B2B and multi-channel ecommerce, the software streamlines business scaling and allows customers to focus on growth.
Email marketing
Marketing teams can send numerous personalized emails with 98% deliverability, dynamic content, segmentation, and smart scheduling with Maropost. Its email marketing feature offers a 360-degree view of each customer, letting marketers create unique experiences. Moreover, teams can segment, schedule, and develop dynamic content based on unified customer data. Maropost also has a drag-and-drop tool to map email design frameworks and add text, images, and buttons without HTML knowledge.
Multi-channel automation
The Journey Builder automates all marketing needs, including email, SMS, web, and social media. Users can trigger emails, unique coupon codes, mobile notifications, and SMS messages at every stage of the customer lifecycle—then set campaigns and content on autopilot to deliver a positive customer experience.
Online store
Maropost provides a complete content management system that enables businesses to build and manage a content-rich, dynamic website with enterprise-level ecommerce functionality. Companies can add a blog, buying guides, articles, forms, and products to an unlimited number of product categories. They can create a custom online store from scratch or select from Maropost's range of professionally-designed templates, ready for customization to match the brand and messaging.
Technology Advice is able to offer our services for free because some vendors may pay us for web traffic or other sales opportunities. Our mission is to help technology buyers make better purchasing decisions, so we provide you with information for all vendors — even those that don't pay us.