What is AllProWebTools?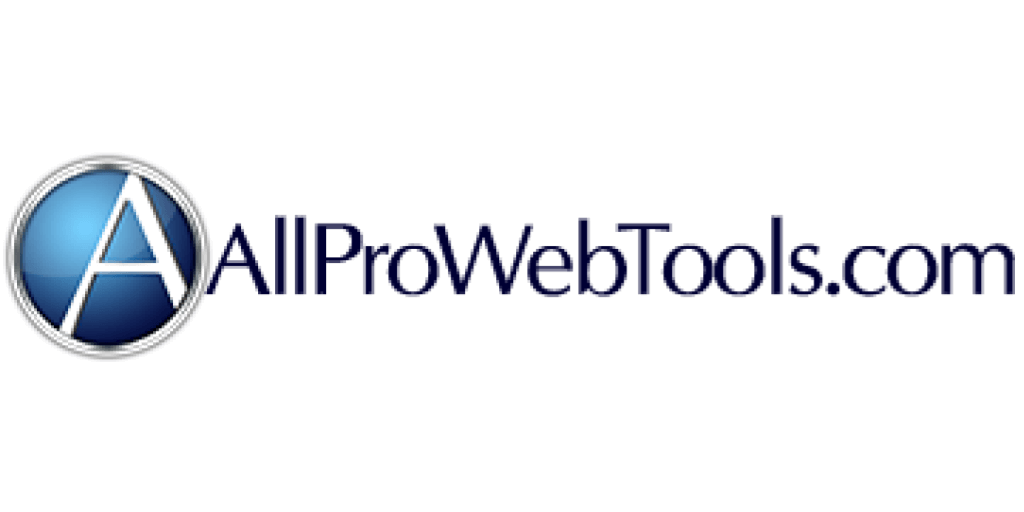 AllProWebTools is a cloud-based customer relationship management (CRM) suite for small businesses that offers e-commerce applications, marketing automation, sales force management and customer service and support. It provides a workflow timeline with real-time updates about business operations from customer activity, new orders or abandoned carts, to employee progress on tasks. AllPoWebTools base plan allows users to build their website, with unlimited web pages and blog posts and the option to add a shopping cart and secure checkout. The platform's marketing tool tracks marketing campaigns from a single dashboard with reporting and analytics capabilities that detail the success of the campaigns. A task manager and detailed time-card tracking tool create transparency into employee workflows and progress, while an inter-office instant messaging tool makes collaboration within the platform. Users can access reports to calculate the cost of employees versus the revenue they generate. Pricing is per month.
Pros
"It is also truly an all in one solution, allowing features like non-branded emails which allow the emails to be more like a mail merge than a mass email."

"I love that I can purchase just the features I need when I need them and can benefit from them. This keeps the software affordable from the beginning."

"I enjoyed wide array of tools and toolkit that they sit in. Everything with AllPro is setup just like it's named, Pro, it's there to work like a workhorse, and does it's job well."

"My personal experience has been the best of the best as far as customer service, setup, ongoing support and expertise."
Cons
"What I have his a hold in my checkbook and a note from Dave Kramer (who never would return my phone call) saying that there are no refunds."

"I've been working with them through their disorganization, miscommunication and downright fraudulent sales pitches and finally gave up."

"I have a hard time adjusting to the format of the emails."

"If I'm forced to say anything it would be that it does not have a mobile app yet."
How AllProWebTools works
The bundle of tools available with the AllProWebTools software solution is quite comprehensive. It includes a core set of features that can make business and marketing operations more efficient and easy to manage.
AllProWebTools' starter kit is packed with all kinds of business marketing solutions, including a workflow timeline with real-time updates that cover just about every aspect of your company's operations, from employee progress and performance on specific tasks to customer activities such as new orders and abandoned carts.
The kit also includes features like website creation, live chat for employees, timecards, marketing analytics and tasking. Moreover, AllProWebTools also includes CRM tools, SSL certificate, email marketing solutions, Google calendar integration, lead generation and affiliate marketing apps. This is really an all-in-one business management system designed to help small business owners and startups.
Some of the key features the cloud-based platform also offers include eCommerce management, appointment management, sales tracking and reporting, task tracking, activity logging, marketing analytics, GPS timecard locator, employee time clock, customer account management, search engine ranker, email marketing and eBay integration.
As you can see, AllProWebTools is really packed to the brim with all the tools and applications you need to manage your marketing and other business activities in a more effective and practical way. The software offers quite a few benefits the majority of small businesses and organizations can really appreciate.
The benefits AllProWebTools confers
As a comprehensive business solution, AllProWebTools offers a wide range of marketing and business applications to help address the needs of SMEs and startups, including a base plan that allows users to create their own business website with unlimited web pages, blog posts and the option to add sales applications like shopping carts and secure checkout.
The marketing tools that come with the software solution provide users with the ability to track and monitor marketing campaigns from one location. The web-based platform boasts a well-designed, easy–to-view dashboard that contains a variety of information, from sales data to employee performance. The tool is also capable of providing up-to-date reports and analysis about the performance of past and current marketing campaigns.
The user-friendly task manager and optimized time-tracking tool helps to provide access to employee workflows and progress on specific tasks. AllProWebTools also has a built-in inter-office instant messaging application that allows for clear communication among employees and team members. It's a great productivity and collaboration tool any business dealing with project development will certainly appreciate.
One of the biggest advantages AllProWebTools provides is the quick and easy access to all of its functions and services from one consistent location. The ease-of-use is another aspect that has proven to be beneficial to all types of users with different skill or experience level with online business solutions.
AllProWebTools is specifically designed to be as user-friendly as possible. From the dashboard to the different marketing and management tools, developers have made it a point to make the software solution accessible to everyone in terms of the technology and utility of this marketing suite.
In addition to the fairly short learning curve, new users also receive 10 hours of personal support and unlimited access to a library of resources—like webinars and tutorials—to help them take advantage of the full capabilities of the software solution.
AllProWebTools pricing
AllProWebTools uses a monthly billing model for unlimited users. There are two main pricing plans available for small businesses and startups, with rates that are designed to match their budget. The features that come with each subscription are also tailored to address the needs of every company.
The Base Package is worth $10 per month for unlimited users and unlimited user accounts. It comes with the following features:
Web Hosting
Task Manager
Password Manager
Office Live Chat
Workflow Timeline
Employee Timecards
The second pricing option available is the Base + CRM + Email Package, which is priced reasonably at $30 per month. And just like the Base Package, it is also good for unlimited users and unlimited user accounts. The features included in this package are as follows:
All Base Package features
Customer Relationship Management (CRM) with unlimited contacts
Email Marketing Tools
AllProWebTools can be deployed via the Cloud, Software-as-a-Service (SaaS) and Web. There is also a mobile deployment available for both iOS and Android mobile devices.
If you want to learn more about the product, delve deeper into the different features and find out more about their pricing, you can visit the vendors official website. There's also a free trial available if you want to check out AllProWebTools and see how it fits into your business model.

The bottom line
AllProWebTools seamlessly brings together all the tools and applications most businesses normally use separately and merges them into a unified business and marketing solution. This integrated toolkit allows small businesses and organizations to effectively optimize their business and marketing processes and make them more efficient and geared towards success.
The pricing plans are affordable, considering the plethora of tools and capabilities that the product offers. So if you find that your business needs a cohesive platform that can help you manage the different processes in more practical and all-encompassing way, you should consider choosing AllProWebTools.